Vietcam Holidays
About Us
Vietcam Holidays has founded  in 2017 by Ms. Lona and Mr. Daniel,  who have more than 10 years experiences working in travel industry and hospitality.
We  have together participated in the tourism industry since 2005, we have escorted the international tourists from all over the world to explore the beauty of Vietnam and Cambodia.
We are a local travel company specializing in TAILOR-MADE TOURS. We are well aware that each trip is unique and you must be free to create a holiday that follows your own desires, based on the most relevant suggestions and advice from our local travel experts. Everything will be adapted to your expectations and your budget to make your trip unique and exclusive with great value for money.
What a better way to fully enjoy your trip in your own way and pace, to savor each encounter and each exchange whenever it could be! Our drivers and professional tour guides are always at your disposal, whilst our team will assist you throughout the trip. Therefore, your trip is definitely private from the initial design till its end.
We strongly believe that the tourists want to experience the great value of their time in Vietnam and Cambodia. Therefore, we focus on Tailor-made tours for any traveler who would like to explore any side of our country as well as the neighbors.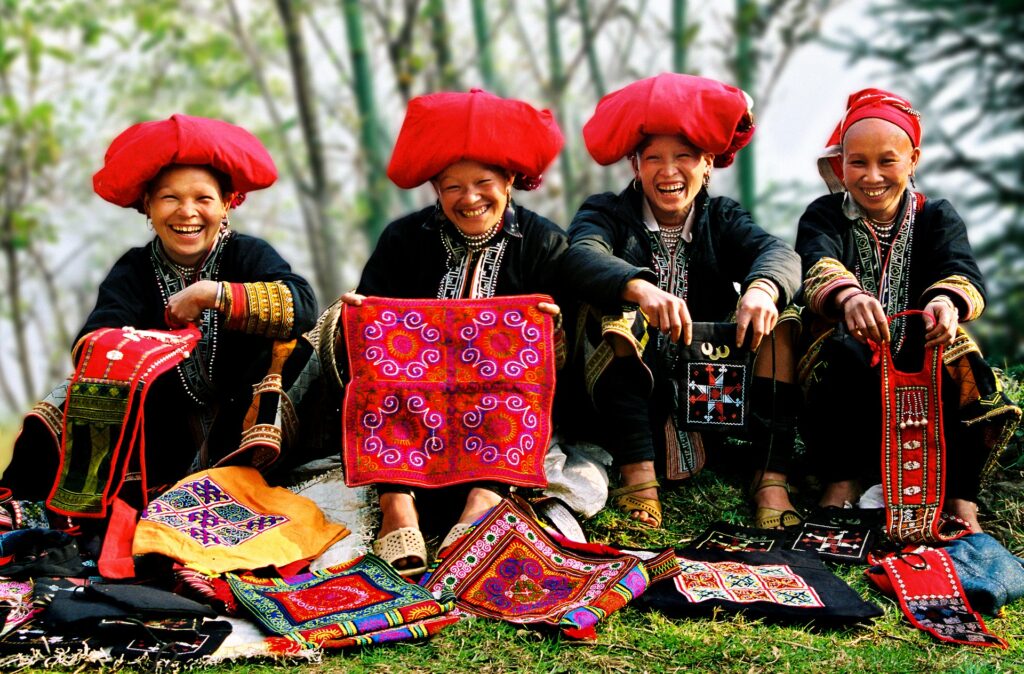 Vietcam Holidays
Why Travel With Us
We have built an enviable reputation for providing exclusive private tours in Vietnam, Cambodia,  and Phillippines with highest quality services and for the most memorable journeys. Whether you are a regular Vietcam Holidays guest, agent or someone who is yet to experience our service, let take a look why you should choose and travel with us!
It's easily to book with 4 step.
How To Book With Us
Send us your travel plan with your desires, travel budget and types of experiences you wish
Get the free quote within 24 hours from our travel experts
We require a depossit payment to prepare services for you.
Throughout your trip, we are available 24/7 to support you. Please contact us any time.
Our Travel Experts
Meet Our Team
Lona Nguyen
Tour Operator
I have had 14 years working in the position of Tour Operator and also the position of the customer care  for many travel companies in Vietnam. It is my previllige to listen andcomprehense what the tourists demand for their trips in Indochina as well as Vietnam. I together with my team will try our best to give the best advises about what trips to do in Vietnam and what is the best deal of the trips. We are willing to anwser over 1000 questions from any customer for any trip until you get it clearly. However, you can have time to calm down yourself before you make any deposite for your trip in Vietnam and Cambodia. This is our target to focus on to make every thing clearly and smoothly.
Danniel Nguyen
Travel Guide
I have been working as a tour guide since 2005. I understood that tourists sometimes want to make some small changes on their program while they are here in Indochina. But they could not make it changed because their trip dealed with very big travel company which normallly has very complicated procedures. Therefore, we are willing to follow tourist's steps while they are here to ajust any special requirements to make their stay more enjoyful and more memorable.
May Lora
Travel Expert
I love travelling. I am currently working as Travel Consultant at Vietcam Holidays. I am happy to assist clients for their trip in Vietnam, Laos, Cambodia and Myanmar as well. Their satisfactions and happiness after trips encourage me working harder every day.
Hoian is on top of my list. I have been there for few times and I still want to come back. It is an ideally place with peaceful atmosphere, delicious foods, lovely old town and nice beaches nearby. You should not miss Hoian when travelling Vietnam. I am sure that you will love it at first sight.
What clients Talk About Us!
Testimonials
Our Happiness comes from the wonderful feedback we receive from all over the world. Here is the feedback, mostly from TripAdvisor. Our clients shared the experience about the trip and services of Vietcam Holidays. We always tries to bring the best services for our clients.

"We're fully satisfied and will do business with this agency next year!"

"A superb trip organised by Viet Cam Holidays!"

"Fantastic services, attentive to details, authentic experiences!"

"Every second step from our trip was just perfectly organized!"

"I will definitely recommend Authentic Vietnam Travel to my friends!"
Newsletter
For your daily dose of latest travel news & tips, subscribe now!