We reccommend these tours
Cambodia Tours
When choosing a holiday to Cambodia Tours, the main reason for traveling is, of course, Southeast Asia's most magnificent archaeological treasure – The Angkor Wat Complex with hundreds of ruins and history, hidden deep in the jungle and telling stories about the past. There is also a lot of enlightenment and things to be learned about war, and tragedy in Phnom Penh capital at the Killing Fields, as well as many beautiful palaces, along with the aesthetic beauty of the Tonle Sap river.
But, what people don't always know, is the fantastic off-the-beaten-path beach opportunities there is in the South of Cambodia. Take the island of Koh Rong Samloem for example, with nice bungalow beach resorts and plenty of aquatic activities to do. And one very unique and stylish way to discover Cambodia is to cruise along the waterways of the mighty Mekong Delta. Let's choose one of our luxury Cambodia Tours for a real adventure, all in style.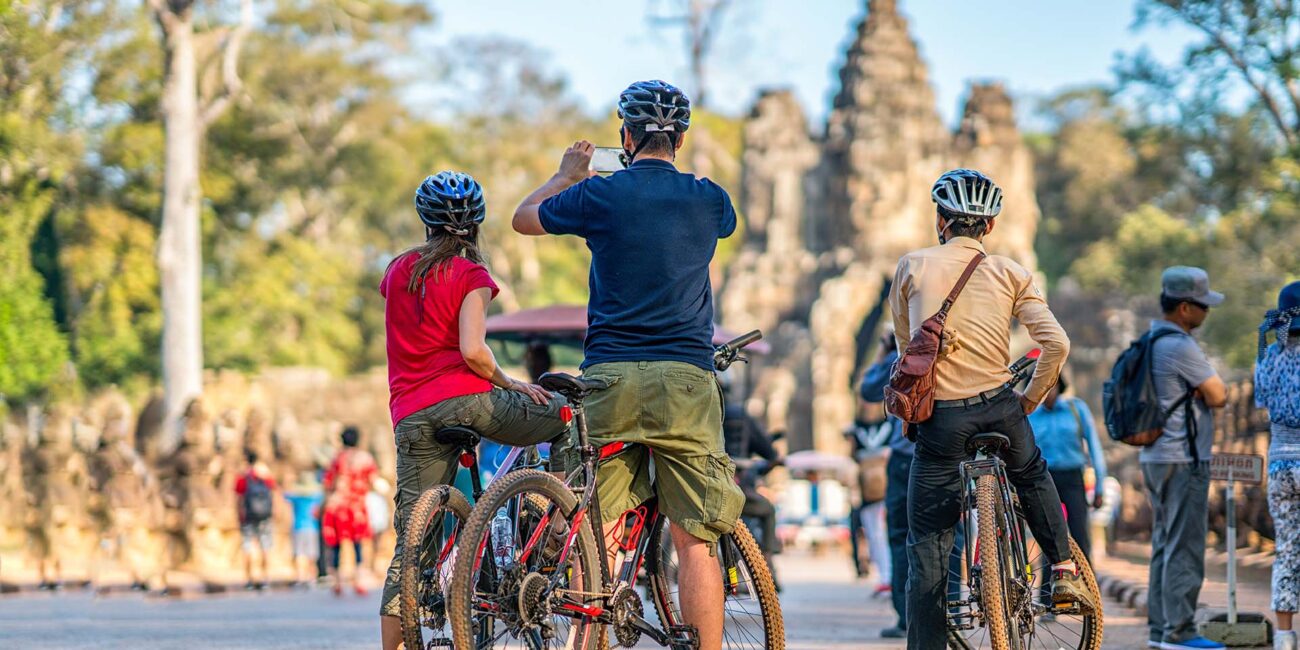 We have a full day exploring Angkor Wat and its surrounding temples.