All About
Vietnam Travel
Vietnam is one of the most mysterious and fascinating destinations in all of South East Asia, and backpacking Vietnam is an amazing experience. From plunging lime stone cliffs and dense rainforest to bustling cities immersed in history, Vietnam is full of incredible hidden gems, unique activities and jaw dropping locations.
Vietnam's culture is a real melting pot of influences, but all the more fascinating for it. Under the influence of China for a millennium and part of French Indochina for 70 years, this is a country where about half of the population earn their living from agriculture. As you can imagine, the Vietnamese people's way of life, beliefs and values are very different from our own – ancestor veneration is a part of everyday life and plenty of people still wear traditional dress.
Vietnam's landscapes are wonderfully diverse, stretching from the mountains and rice terraces of the northern highlands, to the magnificence of Halong Bay's karst towers, to the rich, lush greenery of the Mekong Delta. One of the most wonderful things about all this beauty is how easy it is to access on a holiday in Vietnam – an overnight train from Hanoi up to the spectacular views of Sapa, a couple of hours by road from Saigon into the heart of the Mekong Delta.
Vietnam's cuisine is not only one of the world's healthiest, but also one of the most delicious and the is sure to be a highlight of your Vietnam holiday! Full of distinctive flavours, created by perfectly balancing salty, sweet, sour and hot, it is the use of plentiful fresh ingredients, herbs and spices that make it so good. Whether you are eating in a high end restaurant, or find a mouth-watering snack on one of the plentiful Vietnamese street stalls, your food will be prepared and cooked to order – be it summer rolls, pho or a banh mi.
Fun facts
Read the basic info and also some fun facts about Vietnam!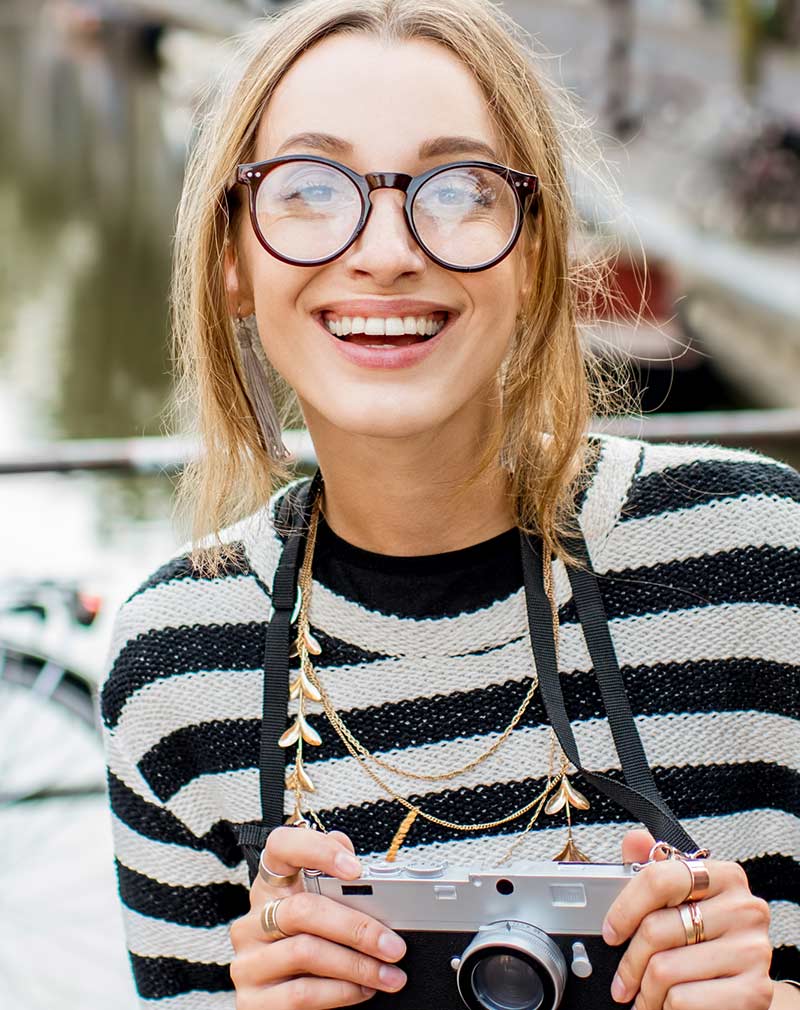 Lona Tran
Travel Expert
Traveling and having personally touched experiences of luxurious services; exploring new, attractive and unique products at each destination is my great passion during the last two decades of working in traveling industry. For me, traveling is all about memories and experiences.
You Need To Know
Best Time To Travel Vietnam
The best times to visit Vietnam as a whole are the spring (March and April) and autumn (September to December).
Vietnam is a tropical country. It is hot and humid. Its dragon shape stretches over 1650km from the north to the south. With over 3000km of coastline along the East Sea, the climate can be very different depending on the area in which it is located.
Temperature: It is hot in the south all year round, whereas "winter" is only in the north. The temperatures can drop to 10°C. These" Cold" periods are not periodic as in other countries in Europe, America or Australia. It depends on cold air currents from China. In general, it does not last over 15 days. Usually, the coldest period is at the end of December.
Precipitation: In the north of Vietnam (Hanoi), the rainy season lasts for 5 months, from mid-May to September. In the center of Vietnam, it occurs later and ends in November. The precipitation is even more abundant in the north.
Storms: Vietnam is one of the most prone countries in Southeast Asia with storms and flooding. Only the north of Vietnam and central parts are really affected by storms which happen from August to September.
There is not really a bad time to visit Vietnam as it may be bad in some regions but you can still experience a radiant time in other regions.
From October to November:
This is the best time to visit Northern Vietnam. It is cool, dry and sunny.  In Central Vietnam, this is known as the end of the rainy season. There is no rain and it's hot in Southern Vietnam at this time.
From December to the end of February:
During this period, Northern Vietnam experiences winter with mist, drizzle, humidity and the temperatures often drop to close to 10°C The center is better with higher temperatures. However, this is the best time to visit the south which has a temperate climate and is very pleasant.
For the beach break holidays, all the most beautiful beaches are in the south where it is always hot and sunny.
You should to go!
Top Places In Vietnam
Browse through all our recommended places to visit in Vietnam
You should to do!
Top Activities In Vietnam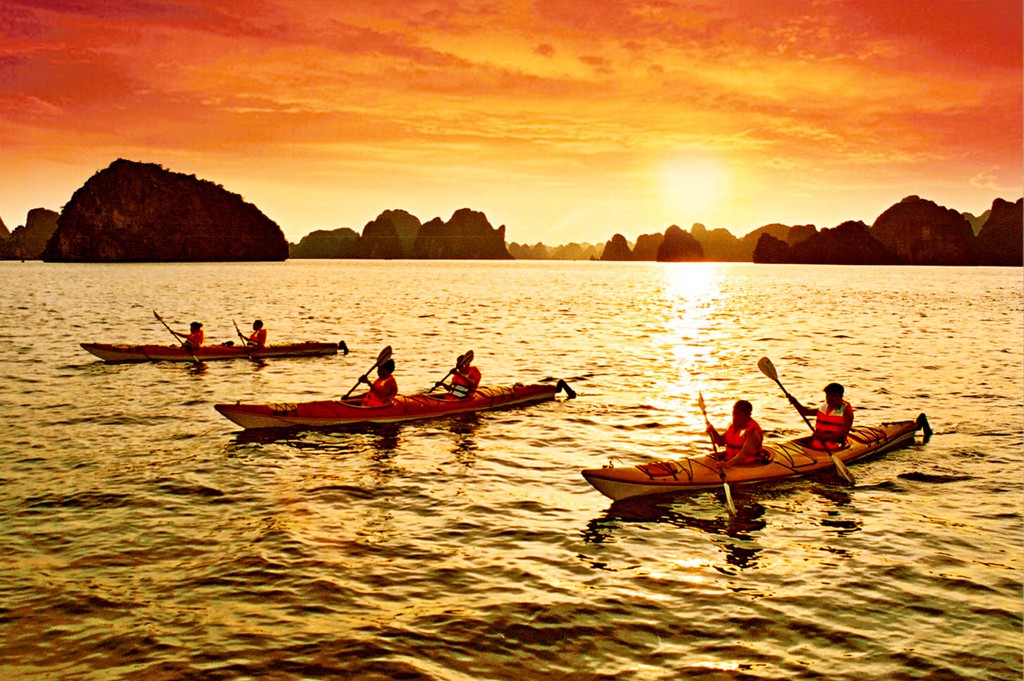 Kayaking in Halong Bay
Cruising on the emerald waters of Halong Bay, amongst the spectacular karst islands is a must when exploring Vietnam.
Biking in Hoi An
A scenic riverside town, Hoi An's cobbled, lantern-lined streets are home to must-see sights like the Japanese Bridge.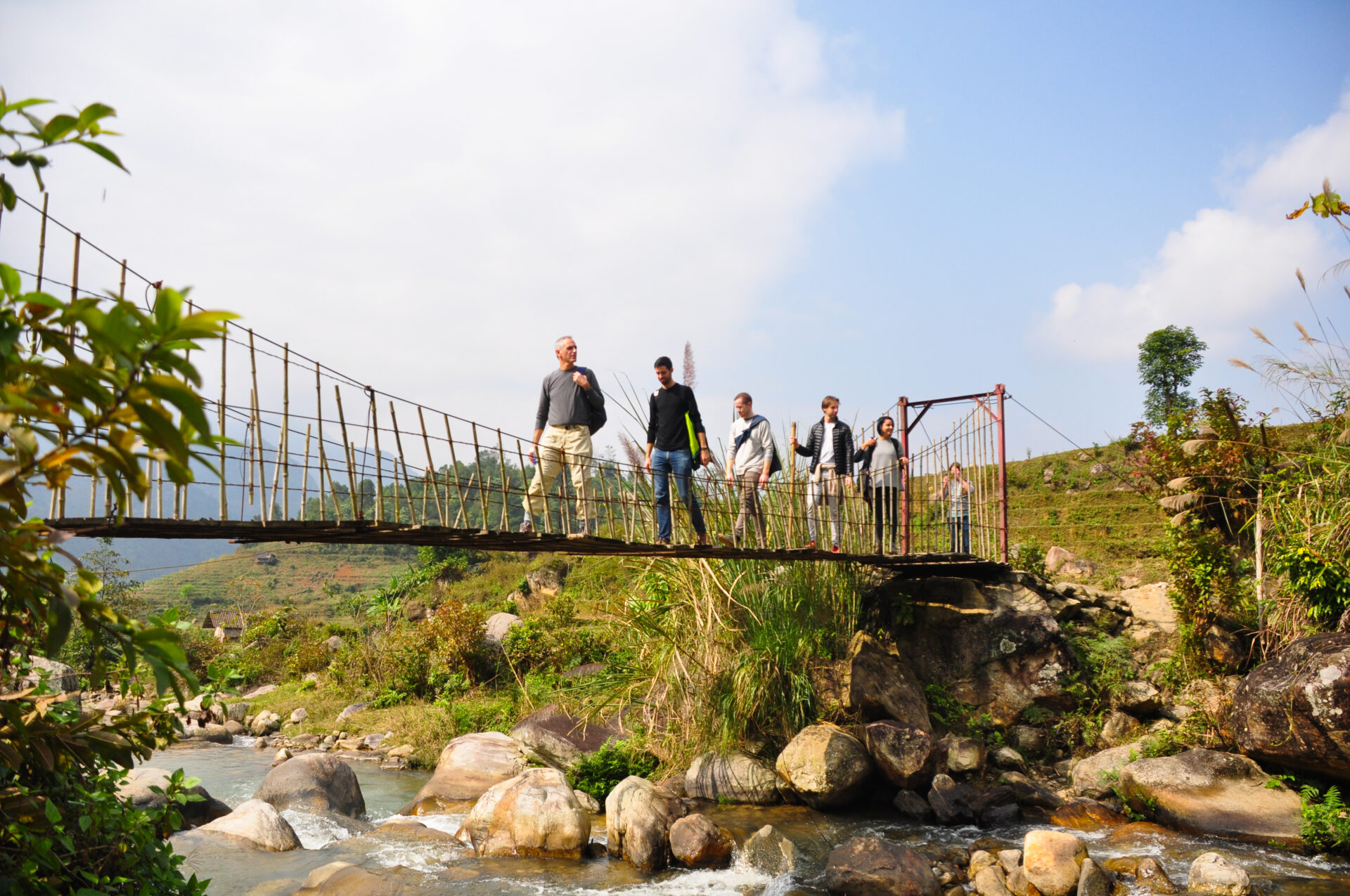 Trekking in Sapa
Embark on an easy trek through the incredible landscapes of Sapa. Admire views of the famous rice terraces and visit the villages of Black H'mong and Red Dzao minority people and meet the communities that call them home.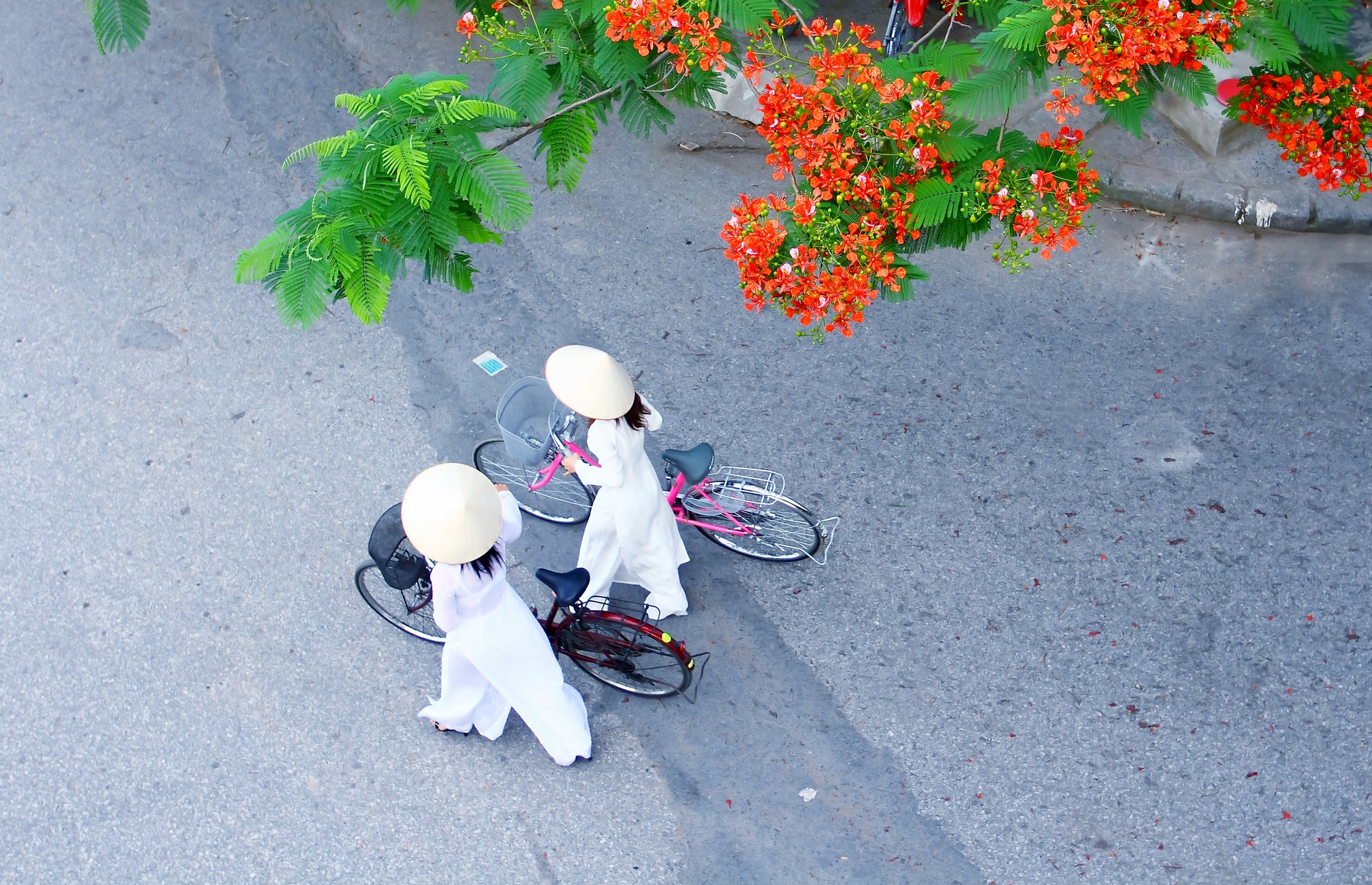 Walking in Hanoi
Vietnam's charismatic capital, Hanoi's timeless streets boast sights such as the Old Quarter and Temple of Literature.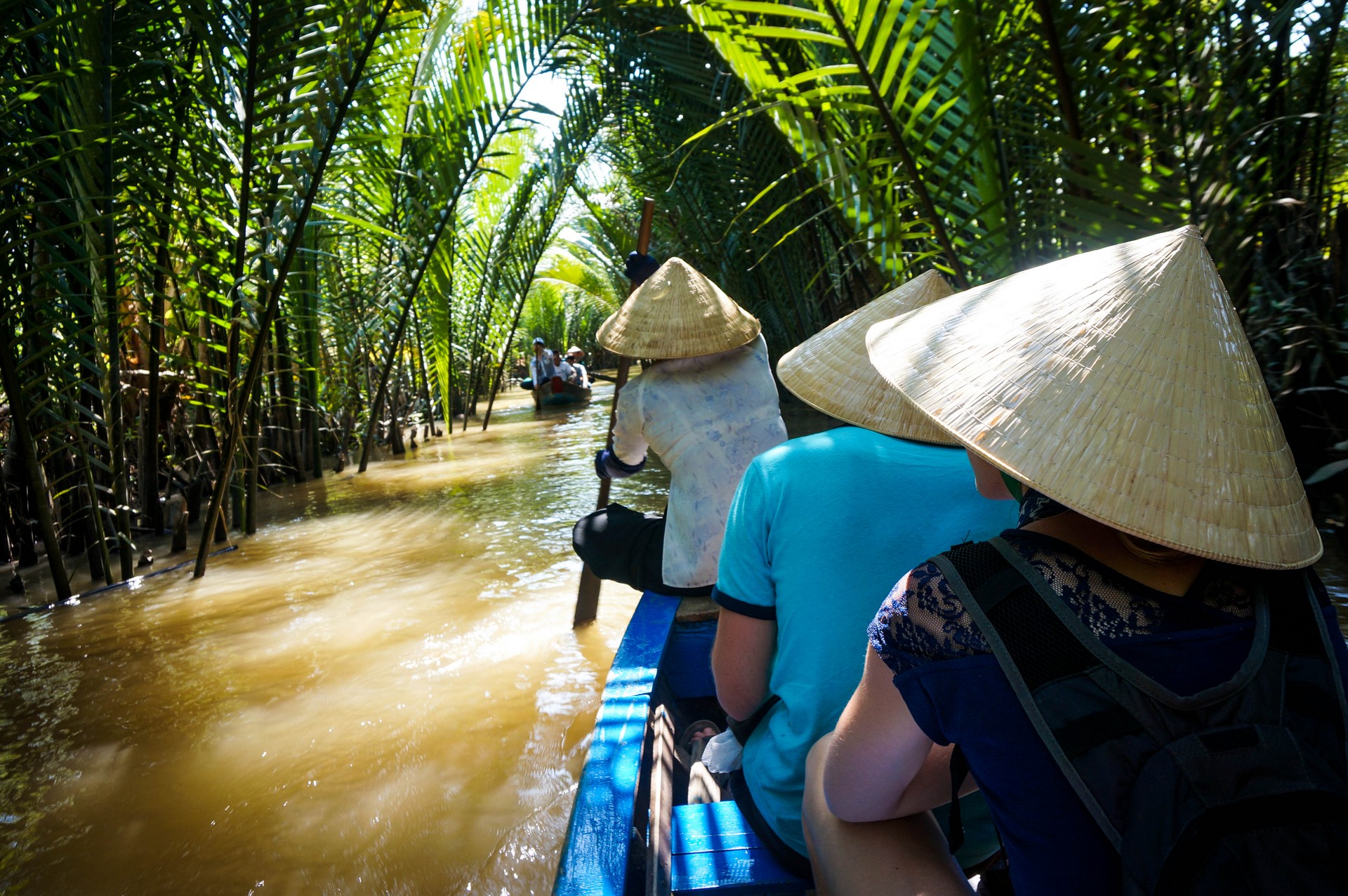 Cruising in Mekong Delta
Cruise the Mekong in style aboard the contemporary Victoria Mekong with state-of-the-art facilities and an itinerary packed with culturally-immersive shore excursions and onboard activities.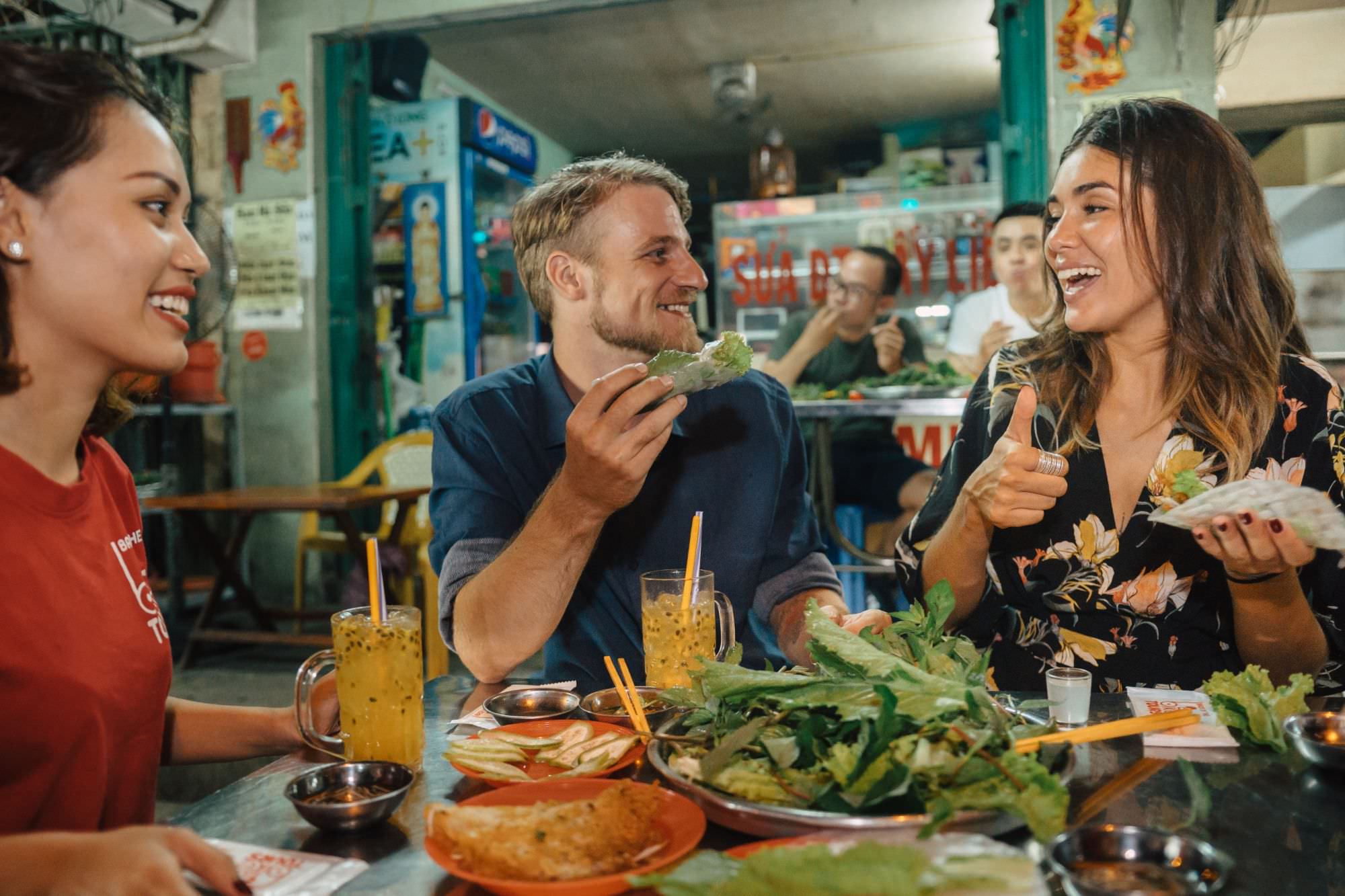 Dining in Ho Chi Minh
Place your trust in your other senses on a fun 'dining in the dark' experience at Noir, a Saigon restaurant that works with local people who are blind or visually-impaired.
All informations you need!
Travel Guide To Vietnam