Cambodia's second largest city. Battambang situated on the banks of the Stung Sangke River, Battambang possesses some of the country's grandest and best-preserved colonial architecture and scenic countryside.
Gain an insight into the traditional Khmer life when visiting the village of Wat Kor. Known for its Khmer heritage houses, built from now rare hardwoods and surrounded by orchard gardens.
Head out of town to the 12th century Prasat Banan Temple and admire the breathtaking hilltop views. Located on the top of a small hill, the temple was built in the 11th century and consists of 5 towers.
Pay a visit to the wonderful 'La Maison de Coco', an NGO-run centre where local people are taught traditional arts such as weaving, to give them skills that will help them earn a living.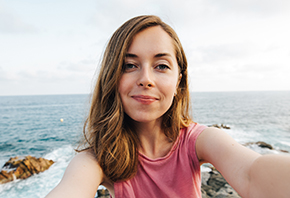 Loan Tran
Travel Expert
Traveling and having personally touched experiences of luxurious services; exploring new, attractive and unique products at each destination is my great passion during the last two decades of working in traveling industry. For me, traveling is all about memories and experiences.