Dalat looks like a cross between Vietnam and the French Alps. Many of its hotels and houses were built in a French style during the French colonization. There are many places for tourists interested in architecture to visit, such as Dalat Railway Station, designed by French architects Moncet and Reveron, or Hang Nga guest house, a.k.a 'Crazy house' which is also an interesting place to stay.
Interestingly within the domestic travel market, Dalat tops the list for Saigon vacationers to visit thanks to its difference from many other cities in Vietnam: the air is pure and perfect; the coffee is best in the country; there is no traffic light at intersection; no air conditioner needed, no hectic nightlife and entertainment activity. Whether for this same reason foreign visitors find the city appealing, Dalat is definitely woth a visit.
Climate & Best Time To Visit
Although the weather there is temperate, Dalat has two separate seasons in a year: rainy season (from April to late October) and dry season (from November to March).
It's best to visit this beautiful city in the dry season because Dalat's atmosphere in the rainy season is a little moody with the dragging drizzle nd it also restricts you from certain outdoor activities. In the dry season, the average temperature of Dalat is at about 12-16 Celsius degree.
In the spring time, nature lovers find a jog around Xuan Huong Lake a must. Sakura blossoms turn the lake surroundings pink and flowers are pretty much omnipresent anywhere you go.
The climate in Dalat is often called 'Eternal Spring' for its pleasantly warm climate during the day and refreshingly cool at night, down to perhaps 10oC. Thanks to its unique weather pattern, Dalat is proudly the largest supplier of temperate produce and flowers for all over Vietnam.
Major Attractions
Xuan Huong Lake
This beautiful man-made lake covers an area of 0.25 sqm right in the city center. Nothing is better than enjoying the fresh wind from the pine forest and be fascinated with the water whose color changes during the day.
Bao Dai Palaces
Bao Dai was the last king of the Nguyen dynasty. Fascinated by the extraordinary beauty of the highland city, the King had his retreat palaces built, which make perfect examples of the Indochina Architecture.
Dalat Station
Dalat station was built in 1903 and completed in 1932 connecting Dalat with Thap Cham (which is now a part of Phan Rang province). The railway was badly damaged during the war but now it is open for visit. This unique railway is a rack railway and the locomotive is so special that you can find this kind nowhere except for Dalat and Swiss. Although no longer in use for public transport, this station earns a National Cultural and Historical Heritage badge and a major attraction among youngsters.
Local Cafes
Most cafes in Dalat are designed with vintage, classical and Indochina style. Walking around where you stay, you can easily see a cafe that matches your mood. Drinking a hot cup of coffee, tea or chocolate in the chilly evening of Dalat, delving into some French music, watching the locals doing their normal work, you will soon fall in love with the city of eternal spring.
Where to stay
There are lots of hotels and homestays for you to consider – the search can however be daunting. If you want to join in many activities and get access to certain attractions at ease, we recommend you find a centrally located accommodation.
Nonetheless it may be worth the experience to book a bungalow off the downtown area, which is nice and quiet with all the ambience of a resort city.
If you travel in tourist seasons and Vietnamese national holidays, you should book your accommodations well in advance as looking for an available room is not a quite comfortable experience at these times.
How to get there
Flights connecting Dalat and other major cities of Vietnam such as Hanoi, Danang and Ho Chi Minh City are abundant. After getting off the plane, you can take a bus with only $2 per ticket to get to Dalat. The trip usually takes about 30 to 45 minutes to the city center.
Alternatively, a road trip from Nha Trang or Ho Chi Minh City may be the most rewarding, exposing to the very best of what Vietnam's diverse landscape has to offer. It takes around 2.5 hours to get from Nha Trang, and 7 hours from Ho Chi Minh City, to get to Dalat. The highway road is curvy and sloppy so make sure you plan your trip well to avoid traveling at night.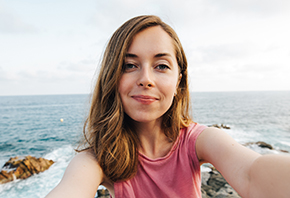 Loan Tran
Travel Expert
Traveling and having personally touched experiences of luxurious services; exploring new, attractive and unique products at each destination is my great passion during the last two decades of working in traveling industry. For me, traveling is all about memories and experiences.