Dong Thap Provinces shares a 48-kilometer stretch of northern border with one Cambodian province named Pray Veng, borders Vinh Long and Can Tho to the south, An Giang to the west, and Long Giang, Tien Giang to the east.
The capital city of Dong Thap is Cao Lanh, which located 162km away from Ho Chi Minh City. With a total area of 3376.4 km2 and a population of 1667.8 thousand people (2006), this is one of the most important provinces in southern Vietnam.
Originally known as the lowest area in the delta of the Mekong River, Dong Thap province is worth a visit for those seeking an exotic feeling at a wetland.
Running through millions of years, the wetland has been continuously deposited by a source of richly fertile alluvial soil from Tien River and Hau River.
These two rivers are crucial factors making Dong Thap Muoi area with a total of 250,731 hectares and Tien&Hau River area with 73,074 ha in total, regarded as Vietnam's third largest rice paddy, producing roughly 2.8 million tons of rice annually.
Similar to other provinces in the delta in terms of weather type, Dong Thap has two distinct season, but its' average rainfall maybe higher than others', ranging from 1682 to 2005 mm.
The average temperature could be up to 27 degrees Celsius. The highest could be recorded at nearly 35 degrees Celsius, it might be worth for sunbathers without needing a stretch of smooth sandy beach. However, the lowest temperature could go down to 22 degrees Celsius and for sure it's not baking.
Dong Thap offers nearly all stunning natural sights you expect from a trip: vast rice paddies extending to the horizon with flocks of white forks freely flying; peaceful villages carpeted by millions of different flowers; homemade dug-out canoes fully shipped by flowers ready for sale; and locally owned lotus flower fields making fragrant enticing smell for any visitors.
Nowadays, the most popular sceneries that you might encounter in Dong Thap are borderless rice fields and the peaceful boats floating on the channels. Travellers in Dong Thap always find peace in relaxing on the boats, enjoying the sceneries before visiting the province's well-known attractions such as Nguyen Sinh Sac Historical Site, Go Thap Vestige Site, KienAnCung Ancient Architectural Site, Bird Garden in ThapMuoi, etc.
In Dong Thap, besides many distinctive ethnic groups you can find many religions such as Cao Dai, Hoa Hao, Buddhism and Catholic. However, no matter which ethnic group or religious group they belong to, Dong Thap people are always extremely friendly, open-minded, hard-working and nice!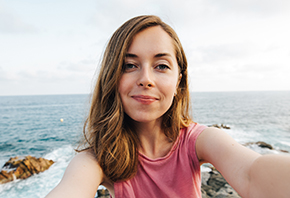 Loan Tran
Travel Expert
Traveling and having personally touched experiences of luxurious services; exploring new, attractive and unique products at each destination is my great passion during the last two decades of working in traveling industry. For me, traveling is all about memories and experiences.