Phu Quoc Island boasts idyllic beaches, romantic sunsets, evergreen forests, and a serene atmosphere, making it an ideal holiday destination for travellers looking to escape bustling city life. Located 45 km west of Ha Tien in the far south of Vietnam, the northern part of the island is relatively untouched due to its status as a UNESCO-listed national park, but there are plenty of luxurious resorts, funky bars, and quaint cafés along the southern coastline.
Aside from beachside activities, visitors can also explore traditional villages, expansive nature parks and Buddhist pagodas, all of which are easily accessible via motorcycle, taxi, bus or even day trips by reputable companies. Catering to just about any budget level and preference, Phu Quoc's dining scene ranges from local markets selling fresh seafood and Vietnamese street food to expat-owned bistros offering authentic western and European fare.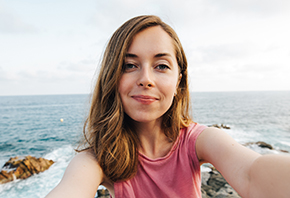 Loan Tran
Travel Expert
Traveling and having personally touched experiences of luxurious services; exploring new, attractive and unique products at each destination is my great passion during the last two decades of working in traveling industry. For me, traveling is all about memories and experiences.