Few places in Vietnam are as charming as Phu Yen – the land of the rising sun. This Vietnam's easternmost province hasn't been well-known until the launch of Yellow Flowers on the Green Grass, a famous Vietnamese movie which was filmed there. The diversity in enchanting geography, fabulous culinary delights, and an abundance of thrilling activities make Phu Yen a real feast for seasoned travelers yearning for adventures.
Location and history
The coastal Phu Yen Province lies midway between Binh Dinh and Khanh Hoa Province, in the curving South Central Coast of Vietnam. The province's territory encompasses various kinds of landscapes including a long 200-km coastline, beaches, lagoons, mountains, plateau, and rock formations. Phu Yen features tropical weather with the dry season from January to August and the rainy season from September to December. May and July are the hottest months and also the peak tourist season.
Phu Yen has a long and pride history associated with the Champa Kingdom. Until the 18th century, it became the land of Dai Viet while remaining the name representing prosperity and peacefulness.
Phu Yen – the convergence of mesmerizing landscapes and historical structure
Talking about Phu Yen, the first thing that comes to mind is a place full of amazing places. From turquoise beaches to jungle-clad mountains, bays to lagoons, and extraordinary rock columns formed by volcanic eruptions called "Ghenh Da Dia", Phu Yen has it all. Additionally, the Gothic-style Mang Lang Church is a famous religious site for tourists.
Phu Yen – haven for outdoors activities
Not only is its beauty celebrated nationwide, but Phu Yen without a doubt is also a haven for outdoor activities. A camping trip on Lao Mai Nha islet, an excursion to salt making village, or multiple underwater activities like kayaking, sailing, swimming, and driving won't make you disappointed. Also, take a shopping spree in the city and enjoy the nightlife vibe with great local cuisine is a good idea for a free and easy day.
How to get there
Getting to Phu Yen is an easy task with the availability of many means of transportations such as plane, train, and bus.
By airplane: Tuy Hoa Airport is only 10km away from the city center and there are several flights from major cities like Hanoi and Ho Chi Minh City to this airport a day.
By train: Tuy Hoa is the biggest railway station in Phu Yen Province, situated on the North-South Railway. Lots of places throughout Vietnam have trains to Tuy Hoa Railway Station so wherever you are, you can easily catch a train.
By bus: traveling by bus is also an ideal choice since the price is much cheaper than by airplane.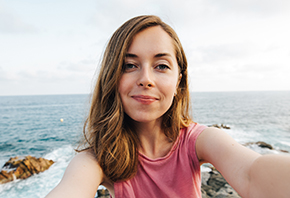 Loan Tran
Travel Expert
Traveling and having personally touched experiences of luxurious services; exploring new, attractive and unique products at each destination is my great passion during the last two decades of working in traveling industry. For me, traveling is all about memories and experiences.