Siem Reap is the world-famous gateway to the fascinating Temples of Angkor, and its pulsating heart makes it a fun place to stay for a few days.
It has developed over the years to cater for the visitors to Angkor's, although it has become an international hotspot in its own right with old colonial shop fronts, misty lamp-lit streets and a bustling market area. Away from the centre, you'll be able to discover more of the local life with a boat ride to the floating villages and stilt houses of Tonle Sap Lake. As the sun starts to lower in the sky you can return to the vibrancy of Siem Reap with its wealth of lively bars and restaurants.
All visitors to Siem Reap will visit The Temples of Angkor, one of the most impressive sights on earth, and is the eighth wonder of the world. The site  comprise one of the most extensive temple complexes in the world with each of the buildings having its own unique style which means that every temple is a new discovery. The jungle setting just adds to the feeling that you are truly stepping back in time.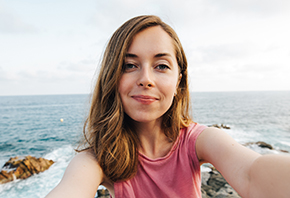 Loan Tran
Travel Expert
Traveling and having personally touched experiences of luxurious services; exploring new, attractive and unique products at each destination is my great passion during the last two decades of working in traveling industry. For me, traveling is all about memories and experiences.
The heart of the immense Angkor complex
Angkor Wat
The heart of the immense Angkor complex, seat of the Khmer Empire from the 9th to 15th centuries, Angkor Wat has become the symbol of Cambodia and an absolute must-visit. The best preserved of all of Angkor's temples as it was never abandoned, the wat's symmetrical beauty is breathtaking from a distance. It is up close however, you will discover the uniqueness, detail and intricacies that make Angkor Wat one of the world's greatest structures. Although often busy, it is still easy to escape and find an old passageway lined with exquisitely crafted apsaras and bas reliefs to explore all to yourself.
The largest freshwater lake in Southeast Asia
Tonle Sap
Located about 15 kilometres south of Siem Reap, the huge Tonle Sap Lake shows a totally different side of life in Cambodia. Lakeside villages which are stilted in the dry season or seemingly floating on the lake surface in the wet season are home to fishermen and their families who make a living from the lake. Clamber aboard a boat to get out on the water where you can visit one of these communities to get a feeling for the way of life here.