Vung Tau is Ho Chi Minh City's closest beach resort, and can be reached by a picturesque hydrofoil ride down the Sài Gòn River or by a rather circuitous highway route. The water is not terribly clean, but the town with its fishing fleet and outdoor restaurants is colorful and relaxing. Thousands flock there on Sunday afternoons to jump into the surf with most of their clothes on. Bai Truoc (Front Beach) is most popular.
Those suffering from burn out during an extended stay in Ho Chi Minh City will enjoy Vung Tau during the week, when it is relaxed. Be sure to visit the White Villa, the restored Governor's residence. A hike at sunset to the giant statue of Jesus atop Nui Noh will reward you with a fabulous view.
If you can organize enough people for a hired car or even a mini-bus, head instead for Thuy Dong, a private beach a few kilometers north of Vung Tau. The water is clean, and the owners provide chairs, tables and umbrellas. Pack a picnic for the two hour drive from HCMC, but save room for cold beer and piles of steamed crabs you can order beachside.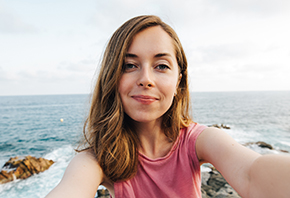 Loan Tran
Travel Expert
Traveling and having personally touched experiences of luxurious services; exploring new, attractive and unique products at each destination is my great passion during the last two decades of working in traveling industry. For me, traveling is all about memories and experiences.