All Frequently Asked Questions about Philippines Travel
FAQs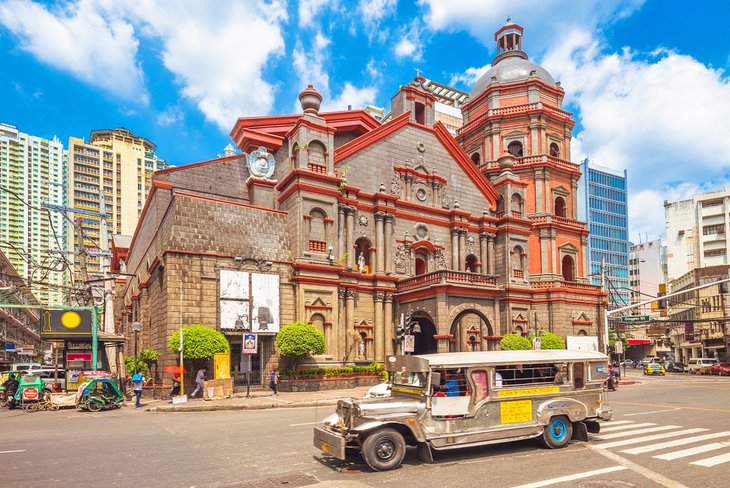 The Philippines is one of those destinations that is largely underrated amongst southeast Asia destinations. The country is justifiably famous for its beaches and is home to over 7000 beautiful islands. This diverse country offers a wealth of wonderful sights and experiences such as the white sandy beaches, crytal clear waters, gleaming emerald-coloured volcanoes and lakes, and impressive rice fields and mountains.
The Philippines, officially known as the Republic of the Philippines is an archipelagic country in Southeast  Asia. It has 7,641 islands spanning more than 300,000 square kilometres of territory. The islands are broadly categorised under three main geographical divisions from north to south: Luzon, Visayas and Mindanao.
The Philippines is the third largest English Speaking country in the world. It has a rich history combining Asian, European and American influences. Prior to Spanish colonisation in 1521, the Filipinos had a rich culture and were trading with the Chinese and the Japanese.
It's tough to think of a more beautiful corner of the world than the Philippines, with white sand beaches, bath-temperature water, and incredibly friendly locals. The beaches are regarded as some of the best in the world, as are the diving opportunities, and the welcoming nature of the Filipino people is unwavering.
Book a holiday with Wendy Wu Tours and discover an amazing guided tour around the Philippines, with the perfect balance of culture, fun with a group of like-minded travellers and time to relax.
Weather in the Philippines
As it happens in other countries with tropical weather, the Philippines only has two seasons: rainy and dry. There are some exceptions to this. For example, while dry and rainy seasons are clearly differentiated in the western Philippines, the south eastern islands barely have a dry season. Generally speaking, dry season runs from November to April, and rain affects most of the country between May and October.
However, the weather in the Philippines is particularly susceptible to climate effects like El Niño and La Niña, which can alter normal weather patterns and bring droughts and flooding respectively. Because this is an unpredictable weather phenomenon, it's recommended that you do some research before travelling. Bear in mind that La Niña years are more likely to cause travel disruption.
Typhoons in the Philippines
Every year, up to 10 typhoons sweep across the Philippines. Typhoon season lasts from June to September, but some typhoons can hit as early as May. Chances of extreme weather increase during July and August, which are the wettest months of the year in the Philippines.
In addition to the strong winds, the typhoon season usually brings above-average humidity levels, landslides, and high tides. So overall, this may not be the best time to go to the Philippines. Air and road transportation options may be limited during a typhoon, or simply not available at all. Also, people are advised to stay indoors, which may limit your sightseeing.
However, and because the Philippines consists of more than 7,500 islands that are geographically spread out, typhoons don't affect the entire country equally. These storms usually move from east to west and then head north, so the southern islands are less likely to be hit by a typhoon, or the effect may be weaker.
Best Time To Travel Philippines
Choosing the best time to visit the Philippines is pretty straightforward, since the country only has two seasons. Dry season is the best time of year to visit the Philippines. January and February weather is characterised by cooler temperatures, so this may be a good option if you struggle to cope with tropical heat. Keep in mind that it can still rain during the dry season, but showers are usually short lived and unlikely to affect your travel plans.
Having said that, travellers do visit the country during the rainy season too. If you decide to do this, you can consider visiting the areas that receive the least rainfall, which are mostly in the far south. While you're there, watch out for weather warnings during your trip to see if any typhoons are on the way. Also, bear in mind that monsoon rains usually happen in the late afternoon, leaving the rest of the day free for sightseeing and other outdoor activities.
Another option is to travel during the shoulder months, before heavy rains or peak season arrive. May and November are the main shoulder months and are the second-best time to go to the Philippines.
When to visit the Philippines in winter
Winter weather in the Philippines is mostly dry and warm. The average temperature rarely drops below 20°C (60°F) and chances of rain are low, so this is the best time of the year to visit Philippines.
Winter in the tropics is perfect for hiking, sunbathing, swimming, and all kinds of outdoor activities. This is the ideal time to plan an active holiday in the country's top natural landmarks, or to explore the Philippines' cities and their rich historical and cultural heritage.
However, be aware that great weather draws large crowds. Christmas and New Year are particularly busy with locals and tourists alike. During the winter holidays, pretty much all forms of transportation will be full, so booking ahead is essential.
Visiting the Philippines in December – February
The first two months of the year are a great time to visit the Philippines' capital city, Manila.
Winter is also a brilliant time to head to Cagayan de Oro, the adventure capital of the Philippines. This southern city attracts outdoor enthusiasts looking for an adventure in the tropics and is a hotspot for white water rafting.
Winter in the Philippines means clear skies, so this season is a prime time to explore the country's mountain areas. Some destinations you may want to include in your itinerary are the hilltop town of Sagada, the Chocolate Hills in Bohol, and Mt Pinatubo, the Philippines' most famous dormant volcano.
Other destinations for winter fun in the Philippines include:
Davao, a bustling town known for its museums, night markets, wildlife sanctuaries.
Samar island, which has one of the most impressive cave systems in the region.
Jungle trekking in the wild forests of Puerto Galera.
When to visit the Philippines in spring
From March onwards, temperatures experience a gradual increase all over the country. Spring weather in the Philippines is mostly dry, so early spring is one of the best times to visit. This is the time to discover the Philippines' natural landmarks before the rainy season arrives.
March, April, and May are also brilliant months for beach hopping. During these months, stable winds and warm water temperatures create the perfect conditions for surfing, scuba diving, and snorkelling.
However, spring is also the busiest time of the year in terms of visitor numbers. Accommodation in the most popular destinations can get fully booked, so always plan ahead and make reservations in advance.
Visiting the Philippines in March – May
These months are the hottest time of the year in the Philippines. It's not unusual for daytime temperatures to be in the mid to high 30s°C (mid 90 °F). May is the hottest month, especially in Manila and low-lying areas.
If you'd rather avoid the tropical heat, northern Luzon is a good choice. The Cordillera region is packed with interesting sights and blessed with cooler weather in the months before typhoon season. Baguio, which due to its altitude is usually cooler than other cities, is often dubbed 'the summer capital of the Philippines', and for good reason!
Other attractive destinations with cooler weather are Cagayan Valley and the Banaue rice terraces. Located at 5,000 feet above sea level, they display the most intense shades of green during April and May. You can also breathe cool and fresh air in Sagada, Mt Pulag National Park, and Kaparkan Falls.
When to visit the Philippines in summer
Summer brings the start of the typhoon season to the Philippines. Average temperatures are in the high 20s°C (80 °F), but on the plus side, cloud cover offers a break from the intense tropical sun.
The effects of typhoons are at their strongest in northern Philippines, especially in Luzon and Bicol, as well as in the Eastern Visayas. Flexible travel plans are a must if you visit these areas, particularly if they involve island hopping, since at this time of the year boat schedules are altered and some trips are cancelled.
On the other hand, the areas least likely to experience disruptions are Palawan and the Central and Southern Visayas.
Visiting the Philippines in June – August
Summer is a great time to discover the Philippines extraordinary gastronomic heritage. Foodies will not want to miss a trip to San Fernando Pampanga, nicknamed the Culinary Capital of the Philippines. Located approximately 70 km (43 miles) north of Manila, this town is easy to get to even in the rainy season.
Also within easy reach of Manila is Tagaytay. Here you can enjoy the views of Lake Taal and the majestic volcano that carries the same name. The area is also known for its cuisine, so it's ideal for a gastronomic food-venture.
If you're after a beach holiday, Siquijor is a good option during the rainy Filipino summers. Although it does rain in the island between June and August, rains are often short-lived and leave plenty of hours of the day clear and sunny.
Summer is the best time to visit Palawan, since typhoons rarely affect the area. This tropical paradise is best explored during the low season, as top destinations like El Nido are overrun with tourists at other times of the year. Aim to visit in June, because humidity and temperatures peak in late summer.
One last recommendation is Siargao, which experiences significantly lower rainfall than other islands. Here, the dry season lasts until October, and since this is the surfing capital of the Philippines, summer is a good time to head to the beaches and catch some waves.
When to visit the Philippines in autumn and fall
The rainy season extends over the first few months of autumn and fall. Typhoons and heavy downpours begin to tail off in mid to late October. To avoid last-minute cancellations or travel disruption, it's best to avoid visiting the northern islands at this time of the year.
The weather begins to improve in November, which is one of the best months to visit the Philippines. Transport connections become reliable again, and average temperatures stay at a pleasant 25°C (77°F), and humidity levels are lower than in the stifling summer months. On the other hand, prices for accommodation and guided tours increase the closer you get to peak winter season.
Visiting Philippines in September – November
If you're in the Philippines in early autumn or fall and want to avoid the end of the rainy season, Cebu is one of the safest bets. Cebu City itself has plenty of attractions to keep you busy for a few days and is a great destination for all types of visitors, from solo travellers to families with young kids. Using the city as a base, you can easily arrange day trips to Danasan Eco Adventure Park, Kawasan Falls, or Mactan Island.
The islands near Cebu are a guaranteed hit if you're looking for an unforgettable tropical holiday. Our suggestions? Bantayan, Panay, and Dinagat, because they all offer an attractive mix of relaxing and active outdoor pursuits.
Alternatively, consider Camiguin, a short flight away from Cebu. Its small size makes it easy to explore everything this wonderful island has to offer: from postcard-perfect beaches and islands to volcano climbs and jungle treks.
How to go to Philippines
There are some nonstop flights to the Philippines from the west coast of North America and from Australia; from Europe, the only nonstop flights are from Amsterdam. Otherwise, reaching the Philippines from outside Asia usually involves a stopover in Hong Kong, Singapore or Dubai; most major airlines in the region have regular flights to Manila, with a few also flying to Cebu.
High season for Philippines travel is November to April, though airfares vary relatively little with the season. This is because the low season for the Philippines (May–Oct) is the peak season in Europe and the US, so flights heading out of these regions to various hub airports are often full.
If the Philippines is only one stop on a longer journey, you might want to consider buying a Round-the-World (RTW) ticket. In addition, some agents also offer Circle Pacific tickets, which cover Australia, New Zealand, the west coast of North America and destinations in the Pacific. You can include Manila and/or Cebu on some of the itineraries.
From the UK and Ireland
While there are no nonstop flights to Manila from the UK or the Republic of Ireland, there are routes involving only one stop on the way – in East Asia, in Europe or at a Middle Eastern hub such as Dubai or Doha. From London, the quickest journey is to fly to Hong Kong, from where there are numerous onward flights daily to Manila (total flying time is around 15hr, including the stopover), and Cebu. From Ireland, the cheapest option is to take a budget airline to London and change there.
As for fares, flying in August, low season in the Philippines, London–Manila costs around £500 return, rising to around £650–700 in January. From the Republic of Ireland, the best fares are around €900 via the UK and the Middle East.
From the US and Canada
Philippine Airlines operates nonstop flights to Manila from Los Angeles, San Francisco, Las Vegas and Vancouver, charging around US$1500 or Can$1500 for the round trip in high season. However, you can save around twenty percent on this fare if you travel on another airline such as Delta via, say, South Korea, Taiwan or Japan.
From Los Angeles or San Francisco, the flying time to Manila is around eleven hours. From the east coast of North America, flying via the Pacific, the journey will take around twenty hours excluding any layover (allow at least 2hr extra) along the way. If you choose to fly from New York via Paris, say, expect the journey to take around 24 hours altogether.
From Australia, New Zealand and South Africa
Philippine Airlines flies nonstop to Manila from Brisbane twice a week, Melbourne five times a week and Sydney five times a week; fares online can be as low as Aus$1000. Qantas flies Sydney to Manila nonstop just three times a week, and from Brisbane just once a week, but fares are always much higher (from Aus$1800 in high season). If you want to get to Cebu City, you can fly via Hong Kong or Kuala Lumpur, although it's probably easiest simply to change in Manila.
From New Zealand there are no nonstop flights to the Philippines, so you'll have to go via Australia or a Southeast Asian hub such as Singapore or Hong Kong. A typical fare is NZ$3000 Auckland–Manila via Kuala Lumpur, the journey taking 25 to 30 hours.
From South Africa you'll always make at least one stop en route to Manila, and often two. Depending on the length of the stop, the trip will take from 16 to 26 hours. Qatar Airways has flights from around ZAR7000 return in high season from Johannesburg that stop in Doha. South African Airways and Cathay Pacific both have daily nonstop flights to Hong Kong from Johannesburg where you can connect with Cathay Pacific on to Manila; return fares are much higher in high season, costing around ZAR20,000.
From Asia
You can fly direct to the Philippines from almost every major city in Asia, with several budget airlines offering cheap fares. Numerous flights make the two-hour trip from Hong Kong to Manila via Cathay Pacific, Philippine Airlines, Dragonair, Hong Kong Express Airways and Cebu Pacific, with the latter offering rates as low as HK$390 (US$50).
The Singapore–Manila route (3hr 30min) is very competitive, served by Philippine Airlines, Singapore Airlines, Airphil Express, Jetstar Asia Airways, Tiger Airways and Cebu Pacific from S$90 (US$70). Cebu Pacific also offers cheap flights from Bangkok, Jakarta, Kota Kinabalu, Kuala Lumpur, Shanghai, Seoul and Taipei to Manila, and several routes direct to Cebu City.
Handy regional flights include the Silk Air service linking Singapore with Davao (Mindanao), and the Mandarin Airlines flight between Kaohsiung (Taiwan) and Laoag (northern Luzon).
By boat
Many unlicensed boats ply back and forth between the Malaysian state of Sabah and the southern Philippines, but these are considered unsafe for tourists. The primary licensed (and safer) ferry route links Zamboanga City from Sandakan, Sabah. The M/V Danica Joy (Mon & Thurs 1pm; P3000; 20hr) belonging to Aleson Shipping (t062/991-2687) serves this route, offering cheap bunk-bed accommodation on deck, as well as a limited number of cabins. SRN Fast Seacraft (t062/992-3756) has small, but modern ferries that operate twice a week from Sandakan to Zamboanga (from P3000; 13hr), with stops in Jolo and Bongao, Tawi-Tawi.
There are no regular ferry services to northern Sulawesi, Indonesia, from the Philippines. Illegal, small boats often make the trip from General Santos; it's far safer and faster to fly via Manila and Kuala Lumpur.
Airlines, agents and operators
Many discount travel websites offer you the opportunity to book flight tickets and holiday packages online, cutting out the costs of agents and middlemen; these are worth going for, as long as you don't mind the inflexibility of non-refundable, non-changeable deals. There are some bargains to be had on auction sites too, if you're prepared to bid keenly. Almost all airlines have their own websites, offering flight tickets that can sometimes be just as cheap, and are often more flexible.
The Philippines is not a major destination for package tours, most tour operators to the region preferring to stick to the Southeast Asian mainland. Those that do offer Philippines tours tend to focus on Manila, Cebu, Boracay and Banaue, which means you don't have much flexibility in choosing where to go. You'll need to weigh the convenience of having accommodation, transport and excursions arranged for you against the fact that you'll pay significantly more than if you travel independently.
Getting around Philippines
The large number of budget flights and ferry services between major destinations makes it easy to cover the Philippine archipelago, even on a tight budget, though the main drawback is that everything routes through Manila and Cebu. Long-distance road transport largely comprises buses and jeepneys – the utilitarian passenger vehicles modelled on American World War II jeeps. Throughout the provinces, and in some areas of cities, tricycles – motorbikes with steel sidecars – are commonly used for short journeys.
Airlines and major bus and ferry companies operate to timetables and have published fares, but for smaller ferries, jeepneys and tricycles, it's often a question of asking other passengers how much to pay in order to avoid being surcharged as a tourist.
Note that holiday weekends are bad times to travel, with buses full and roads jammed – cities start to empty on Friday afternoon and the exodus continues into the night, with a mass return on Sunday evening and Monday morning. Travelling is a particular hassle at Christmas, New Year and Easter with buses and ferries full (sometimes illegally overloaded), airports chaotic and resorts charging more than usual. Almost everyone seems to be on the move at these times of year, particularly heading out of big cities to the provinces, and the transport system can become strained. If you have to travel at these times, book tickets in advance or turn up at bus stations and ferry piers early and be prepared to wait.
By air
Air travel is a godsend for island-hoppers in the Philippines, with a number of airlines linking Manila with most of the country's major destinations; you will usually, however, have to backtrack to a major hub when jumping from one region to another. Philippine Airlines (PAL; wwww.philippineairlines.com) has a comprehensive domestic schedule, while two of the newer airlines, Airphil Express (wwww.airphils.com) and Cebu Pacific (wwww.cebupacificair.com), offer even more routes and very cheap fares, particularly if you book some way in advance. There are two good smaller airlines – Zest Air (wwww.zestair.com.ph) and Seair (wwww.flyseair.com) – serving a number of popular routes. Zest Air's network includes Cebu City, Masbate, Virac, Busuanga and Tacloban. Seair flies from Manila to, among other places, Clark, Caticlan (for Boracay), Batanes and Tablas. Cebu Pacific runs numerous flights out of its hub in Cebu City, saving you the effort of backtracking to Manila – you can, for instance, fly straight from Cebu City to Caticlan (for Boracay) and Siargao. Davao is a lesser developed third hub, with connections to Cebu City, Cagayan de Oro, Iloilo and Zamboanga, but even here you'll have to transfer in Manila and Cebu for other destinations.
Airfares
There's not a great deal of variation in domestic airfares offered by the four budget carriers, and PAL is usually the most expensive, being the only one offering traditional cabin service (snacks, drinks etc). Cebu Pacific has been known to sell seats for P1, and regularly offers fares of P499 one-way Manila to Coron (Busuanga) and P999 Manila to Zamboanga. But note that the low prices you see quoted on budget airline websites usually don't include taxes and unlike most PAL flights, you can't change bookings once you've paid; there are also charges for bags and seat reservations (P100).
By ferry
Ferries and bangkas – wooden outrigger boats – were once the bread and butter of Philippine travel. Though still important, especially in the Visayas (where there's hardly a coastal barrio that doesn't have some sort of ferry service), most of the longer routes have been made redundant by the growth of budget air travel. Not only are flights faster and as cheap (or cheaper) than cabins on longer ferry routes (Manila to Mindanao for example), they are invariably safer. Indeed, despite some improvements in recent years, ferry accidents remain common in the Philippines and even in the dry season the open ocean can get surprisingly rough. The smaller bangkas are often poorly equipped, with little shelter from the elements, while even many of the larger vessels have been bought secondhand from Japan or Europe and are well past their prime. Ferries of all sizes are frequently crowded.
Having said that, for many shorter inter-island trips ferries remain the only form of transport available, and especially in the Visayas, island-hopping by boat can be an enjoyable and rewarding part of your trip.
Ferry companies
There's a hierarchy of vessels, with proper ferries at the top; so-called big bangkas, taking around fifty passengers, in the middle; and ordinary bangkas at the bottom. A number of large ferry lines operate large ships between major ports in the Philippines. They are: SuperFerry (wwww.superferryphilippines.com), Negros Navigation (wwww.negrosnavigation.ph), Cebu Ferries (wwww.cebuferries.com), Supercat (part of SuperFerry; wwww.supercat.com.ph), Montenegro Lines (wwww.montenegrolines.com.ph), Cokaliong (wwww.cokaliongshipping.com) and TransAsia (wwww.transasiashipping.com). These companies have regular sailings on routes between Manila and major cities throughout the Visayas and Mindanao, or on secondary routes within the Visayas. Most post schedules and fares on their websites. On less popular routes you might have to take your chances with smaller companies, which rarely operate to published timetables. In rural areas you may have to ask around at the harbour or wharf as to what boats are leaving, for where and when.
Ferry fares and accommodation
Ferry fares are very low by Western standards, especially if booked in advance, for example Manila–Cebu from P750, Manila–Mindanao for P1150; add on around P1000 for a private cabin. Tickets can be bought at the pier up until departure, though it's often more convenient to avoid the long queues and buy in advance: travel agents sell ferry tickets, and the larger ferry companies have ticket offices in cities and towns. SuperFerry also offers online ticketing.
The cheapest accommodation is in bunk beds in cavernous dorms either below deck or on a semi-open deck, with shared toilets and showers. Older ships might have just a handful of cramped cabins sharing a tiny shower and toilet. The major operators generally have newer ships with a range of accommodation that includes dorms, straw mats in an air-conditioned area, shared cabins (usually for four) with bathroom. These ferries usually also have a bar, karaoke lounge and a canteen serving basic meals.
By bus
Bus travel can be relatively uncomfortable and slow, but you'll get a real glimpse of rural Philippine life from the window, and meet Filipinos from all walks of life. Buses are also incredibly convenient: hundreds of routes spread out like a web from major cities and even the most isolated barrio will have a service of some sort. You won't go hungry either. At most stops local vendors will jump on and offer you various snacks and drinks, while on the longer hauls, buses stop every three or four hours to give passengers a chance to stretch their legs and buy some food.
There are some downsides. Though the largest bus companies have fleets of reasonably new air-conditioned buses for longer routes, most rarely have toilets. On shorter routes buses can be dilapidated contraptions with no air conditioning and, in some cases, no glass in the windows. You'll also need to have a high tolerance to loud music or Tagalog movies played at full blast throughout the trip.
Bus fares and timetables
Fares are low; around P435 from Manila to Baguio and P500 to Naga. Roads can be poor, and even when the distances involved aren't great, the buses will make numerous stops along the way. Some bus companies advertise express services, but in reality a bus that goes from A to B without stopping is unheard of. Buses that have a "derecho" sign (meaning "straight" or "direct") in the window usually make the fewest stops.
Published timetables for most bus companies are nonexistent, but departures on popular routes such as Manila to Baguio or Manila to Vigan usually happen every hour or half-hour. The larger operators – Victory Liner (www.victoryliner.com), Philtranco (wwww.philtranco.com) and Philippine Rabbit – allow you to book seats in advance, either by telephone (be warned, the lines are often engaged) or at the terminal. For a list of bus companies with offices in Manila.
By jeepney, FX taxi and tricycle
The jeepney is the ultimate Philippine icon, and in Manila, Cebu City, Davao and Baguio, jeepneys are important for city transport, with frequent services between important locations in each city. In the provinces jeepneys connect isolated barrios to nearby towns and towns to cities, but they might run only two or three times a day, depending on demand, the weather and the mood of the driver. There are absolutely no timetables.
Routes are painted on the side or on a signboard in the window. Even so, using jeepneys takes a little local knowledge because they make numerous stops and deviations to drop off and pick up passengers. There's no such thing as a designated jeepney stop, so people wait in the shade at the side of the road and flag one down. The vehicles are cramped and incredibly uncomfortable, usually holding about twenty passengers inside and any number of extras clinging to the back or sitting precariously on top. It can be a hassle to get luggage on and off – small items might end up on the floor, but larger items will go on the roof. At least jeepneys are a great social equalizer; you'll soon find yourself involved in jolly conversations with the rest of the passengers about your nationality, destination and marital status.
Fares are low: in the provinces they start at P7 for a trip of a few kilometres, rising to P50 for two- or three-hour drives. In the cities, a trip of a few hundred metres costs around P7, rising to P25 on longer routes. To pay, hand your money to the passenger next to you and say bayad po (pay please). If you're not sitting close to the driver, the fare will be passed down the line of passengers until it reaches him; he will then pass back any change.
FX taxis
Not unlike jeepneys in the way they operate, FX taxis are air-conditioned Toyota minivans, with signs in the window indicating their destination. They made their debut in Manila in the late 1990s, and now operate in other cities and on some popular inter-city routes. However, routes are often not set, so it takes a little local knowledge to know where to catch the right vehicle. The vans can be a little claustrophobic – the driver won't even think about moving until he's got ten people on board, three more than the vehicle is designed for. In Manila most of these vehicles are often labelled "GT Express" and usually charge P2 per kilometre.
Tricycles
The cheapest form of shared transport, tricycles (habel-habel) are ubiquitous in the provinces. In Manila and Cebu City they are prohibited from using certain roads, but almost everywhere else they go where they like, when they like and at speeds as high as their small engines are capable of. The sidecars are designed for four passengers – two facing forwards and two backwards – but it's not uncommon to see extras clinging on wherever they can, the only limiting factor being whether or not the machine can actually move under the weight of the extra bodies. Tricycles never follow fixed routes, so it's usually a question of flagging one down and telling the driver your destination.
Fares typically start at P7 per person for a short trip of a few hundred metres. Many tricycles charge a set rate per person for trips within town or city boundaries, usually around P7–25. If you want to use the tricycle as a private taxi you'll have to negotiate a price – P25 is reasonable for a trip of up to 2km in the provinces. Anything further than that and the driver will ask for at least P50, though you can always try to bargain him down.
By car
It's possible to rent a self-drive car in the Philippines – a standard saloon car costs about P2000 per day. The question is whether you'd want to. Not only is traffic in Manila and other cities often gridlocked, but most Filipino drivers have a very relaxed attitude towards the rules of the road. Swerving is common, as is changing lanes suddenly and driving with one hand permanently on the horn, particularly with bus and jeepney drivers. On the other hand, if you're used to driving in London, LA or New York this might not phase you too much, and in any case, once you reach more rural areas – northern Luzon for example – travelling by car can be incredibly convenient and open up a whole range of otherwise hard-to-reach destinations. Many travellers also rent motorbikes, but this is only recommended for experienced riders – the chances of having an accident are statistically fairly high. It's best to avoid driving at night altogether.
If you do drive you'll require your driving licence and be prepared to show it if you get stopped (rentals are allowed for up to 90 days – longer stays will require a Philippine licence). Vehicles in the Philippines drive on the right side of the road and distances and car speeds are in kilometres (one mile equals about 1.6 km). The freeways usually have a nominal speed limit of 100kph, but anywhere else you'll rarely be going faster than 30kph thanks to congestion.
Always drive defensively – cars, animals and pedestrians will pull out in front of you without warning (in many rural areas people are still not used to traffic), and always give way to jeepneys, which will happily drive you off the road. When passing anything, sound your horn twice as a warning (horns are rarely used in anger).
Note that police and "traffic enforcers" – uniformed men and women employed by local authorities to supplement the police – might try to elicit a bribe from you. If this happens it's best to play the dumb foreigner and hand over the "on-the-spot fine" of a few hundred pesos (make sure you have cash with you). If you take the moral high ground and refuse to play along, you'll probably end up having your licence confiscated or, in the worst case, your car towed away and impounded until you pay a fine to get it back.
Hiring a driver
For about P1600 (plus fuel, driver's food, parking/toll fees) you can hire a small car and driver from some car rental agencies for up to eight hours, the extra expense more than justified by the peace of mind a local driver brings.
It can be much cheaper to strike a private deal with a car or van owner looking for extra work. A typical rate for their services is P1500 a day (plus fuel and tolls), although you'll need to negotiate. A good way to find someone with a vehicle is to ask at your accommodation; alternatively, locals with cars wait at many airports and ferry ports in the hope of making a bit of money driving arriving passengers into town. You can ask these drivers if they're available to be hired by the day.
Addresses in the Philippines
For buildings, it is common to give the address as, for example, 122 Legaspi corner Velasco Streets, meaning the junction of Legaspi Street and Velasco Street. G/F denotes street level, after which comes 2/F, 3/F and so on; "first floor" or 1/F isn't used. Some addresses include the name of a barangay, which is officially an electoral division for local elections, but is generally used to mean a village or, when mentioned in connection with a town, a neighbourhood or suburb. The word barangay isn't always written out in the address, although it's sometimes included in official correspondence and signposts, often abbreviated to "Brgy" or "Bgy". The term "National Highway" in an address doesn't necessarily refer to a vast motorway – on the smaller islands or in provincial areas, it could mean the coastal road or the main street in town. When it comes to discussing islands, Filipinos generally talk loosely in terms of the main island in the vicinity – so, for example, they would talk about visiting Panay when they actually mean offshore Pan de Azucar.
Public Holidays
January 1 New Year's Day
February 25 Anniversary of the EDSA revolution
March/April (variable) Maundy Thursday, Good Friday
April 9 Bataan Day
May 1 Labor Day
June 12 Independence Day
August 21 Ninoy Aquino Day
August 29 National Heroes Day
August (variable) Eid 'l Fitr, the end of Ramadan
November 1 All Saints' Day
December 25 Christmas Day; the following day is also a holiday
December 30 Rizal Day, in honour of José Rizal
Festivals in the Philippines
Festivals and celebrations are an important part of Filipino culture. No matter when you visit, you're likely to come across a festival, but especially so during the first half of the year – which is also the best time of the year to visit Philippines weather-wise!
The February events calendar is packed with Carnivals and Mardi Gras-like parades. The most remarkable are Suman Festival in Aurora, and Ati-Atihan in Kalibo (Panay).
Spring is celebrated with important events, such as Boracay International Dragon Boat Festival (in April), and Flores de Mayo, which celebrated all over the country in May.
Summer events like Pintados and Tinalak honour the country's tribal culture and ancient traditions. And since Philippines is a Catholic country, Christmas, New Year, and Easter are widely celebrated too.
Every community in the Philippines – from small barrio to busy metropolis – has at least a couple of festivals a year in honour of a patron saint, to give thanks for a good harvest, or to pay respects to a biblical character. It's well worth timing your visit to see one of the major events; the main fiesta months are from January to May, but exact dates often vary. Everyone is in a hospitable mood at these events. The beer flows, pigs are roasted, and there's dancing in the streets for days on end.
Major mardi-gras-style festivals include the Ati-Atihan in January in Kalibo, and the Sinulog in January in Cebu. One of the biggest nationwide festivals is the Flores de Mayo, a religious parade held across the country throughout May in honour of the Virgin Mary.
Festivals and holidays calendar for the Philippines by month
Listing all Filipino festivals below is impossible. Those included here are larger ones that you might consider making a special trip for, at least if you happen to be in the area.
Festivals and holidays in January and February
Feast of the Black Nazarene (Jan 9) Quiapo, Manila. Devotees gather in the plaza outside Quiapo Church to touch a miraculous image of Christ.
Sinulog (Third Sun in Jan) Cebu City wwww.sinulog.ph. The second city's biggest annual event, in honour of the Santo Niño (an image of Jesus as a child). Huge street parade, live music, plenty of food and drink.
Ati-Atihan (Variable, usually second week of Jan) Kalibo, Aklan province. Street dancing and wild costumes at arguably the biggest festival in the country, held to celebrate an ancient land pact between settlers and indigenous Atis.
Dinagyang (Fourth week of Jan) Iloilo www.dinagyangsailoilo.com. Relatively modern festival based on the Ati-Atihan and including a parade on the Iloilo River.
Philippine Hot Air Balloon Fiesta (Feb) Clark, Pampanga www.philballoonfest.net. Balloon rides, microlight flying, skydiving and aerobatics displays.
Pamulinawen (First two weeks in Feb) Laoag City. City-wide fiesta in honour of St William the Hermit. Events include street parties, beauty pageants, concerts and religious parades.
Panagbenga (Baguio Flower festival) (Third week in Feb) Baguio City. The summer capital's largest annual event includes parades of floats beautifully decorated with flowers from the Cordillera region. There are also flower-related lectures and exhibitions.
Suman festival (Third week in Feb) Baler, Aurora. Another mardi-gras-style extravaganza featuring street parades, dancing and floats decorated with the native delicacy suman, sticky rice cake rolled in banana leaves.
Festivals and holidays in March and April
Moriones (Easter weekend) Marinduque. A celebration of the life of the Roman centurion Longinus, who was blind in one eye. Legend says that when he pierced Christ's side with his spear, blood spurted into his eye and cured him.
Arya! Abra (First or second week of March) Bangued, Abra. Highlights include hair-raising bamboo-raft races along the frisky Abra River and gatherings of northern tribes.
Bangkero festival (First or second week of March) Pagsanjan, Laguna. Parade along the Pagsanjan River.
Kaamulan festival (First week of March) Malaybalay City, Bukidnon, Mindanao. Showcase of tribal culture and arts.
Pasayaw festival (Third week of March) Canlaon City, Negros Oriental. Thanksgiving festival to God and St Joseph, with twelve barangays competing for honours in an outdoor dancing competition. The final "dance-off" is held in the city gym.
Boracay International Dragon Boat Festival (April) Boracay, www.boracaydragonboat.ph. A local version of Hong Kong's dragon-boat races, featuring domestic and international teams competing in long wooden canoes on a course off White Beach.
Allaw Ta Apo Sandawa (Second week of April) Kidapawan City, North Cotabato. Gathering of highland tribes to pay respects to the sacred Mount Apo.
Turumba festival (April & May) Pakil, Laguna. Religious festival commemorating the seven sorrows of the Virgin Mary. The festival consists of seven novenas, one for each sorrow, held at weekends.
Festivals and holidays in May
Flores de Mayo (Throughout May) Countrywide. Religious procession celebrating the coming of the rains, with girls dressed as the various "Accolades of our Lady", including Faith, Hope and Charity. Processions are sometimes held after dark and lit by candles, a lovely sight.
Carabao Carroza (May 3–4) Iloilo, Panay Island. Races held to celebrate the humble carabao (water buffalo), beast of burden for many a provincial farmer.
Pahiyas (May 15) Lucban, Quezon; also celebrated in the nearby towns of Candelaria, Tayabas, Sariaya, Tiaong and Lucena. Colourful harvest festival which sees houses gaily decorated with fruits and vegetables. It's held in honour of San Isidro Labrador, the patron saint of farmers.
Obando Fertility Rites (May 17–19) Obando, Bulacan. On the feast day of San Pascual, women gather in the churchyard to chant prayers asking for children.
Festivals and holidays in June to September
Kadayawan sa Davao (Third week of Aug) Davao City www.kadayawan.com. Week-long harvest festival with civic parades, military parades, street dances and horsefighting.
Peñafrancia Fluvial festival (Third Sat in Sept) Naga, Camarines Sur. A sacred statue of Our Lady of Peñafrancia, the patron saint of Bicol, is paraded through the streets, then sailed down the Bicol River back to its shrine.
October to December
Kansilay (Oct 19 or closest weekend) Silay, Negros Occidental. Modern festival commemorating Silay's charter day. Eating and drinking contests, beauty pageants and an elaborate street parade.
Ibalong (Third week of Oct) Legaspi and throughout Bicol. Epic dances and street presentations portraying Bicol's mythical superheroes and gods.
Lanzones festival (Third week of Oct) Lambajao, Camiguin. Vibrant and good-natured outdoor party giving thanks for the island's crop of lanzones (a tropical fruit).
MassKara (Third week of Oct) Bacolod, Negros Occidental. Festivities kick off with food fairs, mask-making contests, brass-band competitions and beauty pageants, followed by the climax – a mardi-gras parade where revellers don elaborate mask and costumes and dance to Latin rhythms Rio de Janeiro-style.
Where to go in the Philippines
Most flights to the Philippines arrive in Manila, the crazy, chaotic capital which, despite first impressions, is worth at least a day or two of your time. The city's major historical attraction is the old Spanish walled city of Intramuros, while the best museums in the country can be found in nearby Rizal Park and skyscraper-smothered Makati. There are also some worthwhile day-trips from the city; top of the list is the island of Corregidor in Manila Bay, which was fought over bitterly during World War II and, with its now-silent guns and ruins, is a poignant place to soak up the history of the conflict.
Within easy striking distance of Manila – about two hours south by road – the province of Batangas features Tagaytay with its mesmerizing views over Lake Taal, the picture-perfect crater lake with Taal Volcano in the middle. Around the small coastal town of Anilao you'll find the best scuba diving near Manila, while the adjacent agricultural province of Laguna is known for its therapeutic hot springs and luscious buko (coconut) pies.
To the north of Manila the theme parks, beaches and wreck dives of Subic Bay make a tempting break before the long bus ride to the extraordinary attractions and spell-binding mountain scenery of northern Luzon. From the mountain city of Baguio, it's a rough but memorable trip north along winding roads to tribal communities such as Sagada, known for its hanging coffins, and Banaue, where you can trek through awe-inspiring rice-terrace countryside. Off Luzon's northern tip are the alluring islands of Batanes, one of the country's greatest secrets, while along Luzon's west coast you can surf around San Fernando or explore the ravishing colonial town of Vigan, a UNESCO World Heritage site.
Head south from Manila through the Bicol region and you'll reach perhaps the best-known of Philippine volcanoes, Mayon, an almost perfect cone that towers over the city of Legaspi and is a strenuous four- or five-day climb. Around Donsol you can swim with whale sharks, and in Bulusan Volcano National Park trek through lush rainforest to waterfalls, hot springs and volcanic craters. Even further off the tourist trail, Catanduanes offers excellent surfing while Marinduque is a pastoral island backwater that only gets touristy for the annual Moriones festival, held at Easter.
For most visitors, the myriad islands and islets of the Visayas, right at the heart of the archipelago, are top of the agenda. The captivating little island of Boracay, with its pristine beach, is on almost everyone's itinerary. If Boracay's a little too touristy for you, try Panglao Island off Bohol, the tantalizing beaches and waters of Malapascua off the northern top of Cebu Island or tiny Apo Island near Negros, a marine reserve where the only accommodation is in rustic cottages. For trekking and climbing make for Mount Kanlaon National Park on Negros, one of the country's finest wilderness areas. The largest city in the Visayas, Cebu City, is the arrival point for a limited number of international flights – as well as a major hub for domestic flights – making it a good alternative base to Manila. It's friendly, affordable and has a buzzing nightlife scene, with great restaurants and live music.
If you're looking for some serious diving (see also Diving in the Philippines), head for Puerto Galera on the northern coast of Mindoro Island. It also boasts some excellent beaches, and trekking through the jungled interior to tribal communities. There's more world-class diving off the west coast of Mindoro at Apo Reef, although you'll have to join a liveaboard boat to get here.
To the west of the archipelago, out in the northern Sulu Sea, is the bewitching island of Palawan, most of it still wild and unspoiled. Many visitors come for the superb scuba diving, especially on the sunken World War II wrecks around Coron Town in the Calamian Islands to the north of Palawan proper. Palawan itself is home to the seaside town of El Nido and the Bacuit archipelago, hundreds of gem-like limestone islands with sugar-white beaches and lagoons. From Puerto Princesa, Palawan's likeable capital, strike out for the laidback beach town of Port Barton or the Underground River, a entrancing cavern system only accessible by boat.
In the far south, the large island of Mindanao has long been the Muslim heartland of the Philippines, with enticing destinations ranging from the surf beaches and secret lagoons of Siargao Island, to the pristine waters of the Enchanted River and tribal homelands of the T'boli people around Lake Sebu in the south. Off the island's northern coast, one of the area's major attractions is the wonderfully friendly and scenic island of Camiguin. Mindanao's biggest city is durian-capital Davao, from where you can head inland to Mount Apo, the tallest mountain in the archipelago and a tough ascent even for experienced climbers. Note that much of western Mindanao, including the Sulu archipelago, is dangerous to visit because of continuing Muslim separatist unrest.
Outdoor activities in the Philippines
There are some superb wilderness areas in the Philippines and dozens of volcanoes and mountains to be climbed, from the tallest in the country, Mount Apo (2954m), to more manageable peaks close to Manila in Batangas and Rizal provinces, some of which can be tackled in a day-trip. The country also offers opportunities for caving, whitewater rafting, surfing and sailing. When it comes to sport, basketball and boxing are among the biggest passions in the Philippines.
But for a sizeable proportion of the tourists who visit the Philippines every year, the main attraction is the scuba diving. The abundance of exceptional dive sites and the high standard of diving instruction available have made the archipelago one of the world's foremost diving destinations.
Scuba diving
Diving is one of the most popular activities in the Philippines and one of the best dive sites in the world. It's possible year-round here, with surface water temperatures in the 25–28°C range, the warmest conditions being from February to June. On deeper dives temperatures can drop to 22°C due to the upwelling of deeper, cooler water, so a wet suit is essential. During the typhoon season from June to November, be prepared for your plans to be disrupted if a major storm hits and dive boats are unable to venture out. Visibility depends on water temperature, the strength of the current and wind direction, but generally lies in 10–30m range, as good as anywhere in the world. Popular locations include the coast around Palawan, the wrecks around Coron Town, Puerto Galera, Padre Burgos, Anilao and the more remote but scintillating reefs at Tubbataha and Apo.
Most dives cost around P1800 to P2000, including rental of the boat and equipment such as mask, booties, wet suit, fins, weight belt and air tanks. For night dives and more demanding technical dives, expect to pay around P500 extra. If you've booked a package, two dives a day will normally be included in the cost.
Courses
All PADI-accredited resorts offer a range of courses run by qualified professional instructors. If you haven't been diving before and aren't sure if you'll take to it, try a gentle twenty-minute "discovery dive", guided by an instructor for around P1500, or the longer PADI Discover Scuba Diving course for around P3000. The main course for beginners is the PADI Open Water Diver Course (from P18,000) which will allow you to dive at depths up to 18m. You might want to consider doing the pool sessions and written tests before you travel, then doing the checkout dives at a PADI resort in the Philippines. It saves time and means you don't have to slave over homework in the tropical heat. If you choose this option, make sure you bring your PADI referral documents with you.
Once you've passed the course and been given your certification card, you are free to dive not just anywhere in the Philippines, but anywhere in the world. You might also want to take another step up the diving ladder by enrolling in a more advanced course. There are many to choose from, including Advanced Open Water Diver (from P14,000), Emergency First Response (from P6000), which is also suitable for non-divers and Rescue Diver (from P18,000).
Liveaboards
There are two great advantages to diving from a liveaboard (a boat that acts as a mobile hotel) – you can get to places that are inaccessible by bangka and once you're there you can linger for a night or two. Liveaboards allow you to explore terrific destinations such as Apo Reef off the coast of Mindoro and Tubbataha in the Sulu Sea, arguably the best dive spot in the country. Packages include all meals and dives, but vary significantly according to destination; Tubbataha costs at least US$1200–1600 per week, while trips around Coron start at around US$130 per day. Most of the boats used have air-conditioned en-suite cabins for two. Packages often include unlimited diving and are always full board.
Diving dos and don'ts
Divers can cause damage to reefs, sometimes inadvertently. Be aware of your fins because they can break off coral heads that take years to re-grow. Don't grab coral to steady yourself and always maintain good buoyancy control – colliding with a reef can be destructive. Don't kick up sediment, which can choke and kill corals. For more information about reef conservation efforts in the Philippines, check out wwww.oceanheritage.com.ph, the website of the Ocean Heritage Foundation, a local environmentalist group. Below is a list of additional dos and don'ts:
Collecting aquatic life – Resist the temptation to take home corals or shells, and never take souvenirs from wreck dives or remove anything dead or alive – except rubbish – from the ocean.
Riding aquatic life – Hard to credit, but some divers still think it's a great lark to hang onto the back of a turtle or manta ray. Simply put, there are no circumstances in which this is right.
Spear-fishing – This has been outlawed in the Philippines, and environmental groups are increasingly reporting spear-fishers to the authorities for prosecution.
Touching and handling aquatic life – For many organisms this is a terrifying and injurious experience. Handling marine life is best left to people who have experience with the creatures concerned.
Trekking and climbing
The Philippines offer plenty of opportunities to explore pristine wilderness areas. Luzon, for example, has the Sierra Madre and the Balbalasang-Balbalan National Park in Kalinga, both rarely visited by tourists and offering exhilarating trekking through dense rainforest and across dizzying peaks. In Bicol there are some terrific volcano climbs (Mount Mayon and Mount Isarog, for instance), while Mindoro, Palawan and the Visayas between them have dozens of national parks, heritage areas, wildlife sanctuaries and volcanoes. Mount Kanlaon, an active volcano in Negros, is one of the country's more risky climbs, while the nearby Northern Negros Forest Reserve is a raw, mesmerizing landscape of peaks, waterfalls and fumaroles, typical of wilderness areas throughout the archipelago.
The country actually has more than sixty national parks and protected areas, but because funds for their management are scarce, you won't find the kind of infrastructure that exists in national parks in the West. While the most popular climbs – Mount Apo in Mindanao and Mount Pulag in Mountain province, for example – have trails that are relatively easy to find and follow, it's important to realize that trails are generally poorly maintained and hardly marked, if they're marked at all. There are seldom more than a few badly paid wardens or rangers responsible for huge tracts of land. Where accommodation exists, it will be extremely basic. Some national parks have administrative buildings where you might be able to get a bed in a dorm for the night, or where you can roll out a mattress or sleeping bag on the floor. They may also have basic cooking facilities, but the closest you'll get to a shower is filling a bucket and washing outside. Deep within park territory, the best you can hope for is a wooden shack to shelter in for the night.
This lack of facilities means you'll need to hire a reliable guide. Often, the place to make contact with guides is the municipal hall in the barangay or town closest to the trailhead. Fees range from P800–1500 per day depending where you are, plus food and water, which you'll have to bring with you as it's unlikely you'll come across anywhere to buy anything once you're on the trail.
There are some outdoor shops in big cities – mainly Manila – where you can buy a basic frame-tent for P3000 and a sleeping bag for P1500. Other essentials such as cooking equipment, lanterns and backpacks are also available, and you may be able to rent some items, though the range of gear on offer is limited even in the best shops.
Caving
It's hardly surprising that caving – spelunking – is a growth industry, as there are huge caves to explore throughout the country. The largest cave systems are in northern Luzon – in Sagada and in Cagayan province near Tuguegarao, where the Peñablanca Protected Area has three hundred caves, many deep, dangerous and not yet fully explored. The other exciting caving area is the Sohoton Natural Bridge National Park in Samar.
Whitewater rafting
Whitewater rafting is becoming more popular in the Philippines, notably along the Cagayan River and Chico River in northern Luzon and Cagayan de Oro River in Mindanao. Zip lines have mushroomed all over the islands, but some are much tamer than others – some of the best are near Cagayan de Oro and Davao. You can also take a thrilling ride in a microlight near Cagayan de Oro.
Surfing
Surfing is also becoming popular, with good waves in eastern Bicol, Catanduanes, eastern Mindanao (especially Siargao Island and Tandag), and around San Fernando in La Union. There are also any number of hard-to-reach areas in the archipelago that are visited only by a handful of die-hard surfers, such as Baler in northern Luzon, or around Borongan in eastern Samar.
Basketball
The Filipinos embraced basketball as they did everything else American, from pizza to popcorn. Every barrio and town has a basketball court, even if all it consists of are a couple of makeshift baskets nailed to wooden poles in the church plaza. The major league – the equivalent of the NBA – is the Philippine Basketball Association (PBA; wwww.pba.com.ph), founded in 1975. Ten teams compete for honours, all of them sponsored by a major corporation and taking their sponsors' name. You might find yourself watching Meralco Bolts play Powerade Tigers, or San Miguel Beermen take on Talk 'N Text Tropang Texters. PBA games are all played in Manila for details.
The San Miguel Beermen is the most successful team, while the Barangay Ginebra Kings is the most popular. The players are household names to most Filipinos; James Yap (with the Derby Ace Llamados), Jayjay Helterbrand (Barangay Ginebra Kings), Kelly Williams (Talk 'N Text), Willie Miller (Barangay Ginebra Kings) and Dondon Hontiveros (San Miguel Beermen) command huge attention.
Boxing
Boxing has been big business in the Philippines since the Americans introduced the sport in the early twentieth century. In recent years, one name stands out in particular: Manny "the Pacman" Pacquiao, the poor boy from Mindanao who became world champion. Though you are unlikely to see the great man himself, fights are held almost every week, with major venues in Caloocan (Manila), Cebu City, Mandaluyong (Manila), Tagaytay City, Victoria (Negros) and Taytay in the Luzon province of Rizal. Tickets are cheap and often sell out; whenever there's a bout of any significance Filipinos gather around every available television set. You can check schedules for fights at wwww.philboxing.com.
In addition to Manny Pacquiao, at the time of writing the Philippines could boast another four world champions: Nonito "The Filipino Flash" Donaire, Gerry Peñalosa, Donnie "Ahas" Nietes and Brian "Hawaiian Punch" Viloria.
Pool
Every town and city in the country has some sort of billiards hall, even if it's just a few old tables on the pavement, where games are played by kerosene lamps, between locals, for the price of a few San Miguels. The sport has always been popular – it's cheap and reasonably accessible – but has boomed over the past decade because of the success of Efren Reyes and Francisco Bustamante. Reyes, sometimes called "The Magician", is one of the pool world's great characters; a diminutive fellow with a toothy grin, he picked up the nickname "Bata" ("The Kid") while helping out in his uncle's pool halls in Manila as a child. He was born in Pampanga province, to the north of Manila, and can still occasionally be found on a Friday or Saturday night shooting pool in his hometown bars around Clark, good-naturedly scalping unsuspecting tourists' drinks. In 2006, Reyes and Francisco "Django" Bustamante represented their country as Team Philippines and won the inaugural World Cup of Pool by defeating Team USA – a victory of major significance for a country with few global sporting heroes. They repeated the feat in 2009.
Cockfighting
Cockfighting is the Filipino passion few Westerners get to see or understand, for obvious reasons. It's a brutal blood sport where fighting cocks literally peck and jab each other to death as onlookers make bets on the outcome. The fight begins when the two roosters are presented to each other in the pit. Both have a razor-sharp curved blade three inches long strapped to their leg. The fight is over in a burst of feathers in no more than a few minutes, when one rooster is too bloodied and wounded, or simply too dead, to peck back at its opponent when provoked. To make the evening last, most major cockfights feature seven contests. Anyone who likes animals should definitely stay well away.
If you do attend a cockfight (sabong in Tagalog), you'll be experiencing Filipino culture at its rawest – at the very least it might make you think again about how much "American influence" dominates the culture. It's best to start at one of the major cockpits in Manila, or ask your hotel for the nearest place to see one. Entrance fees are minimal, but you'll rarely see women attending – the cockpit is the exclusive preserve of men, who see it as an egalitarian refuge from the world's woes, a place where class differences are temporarily put to one side and everyone wears flip-flops and vests. In Manila foreign females should be OK at the main venues, but in the provinces you'll probably feel more comfortable with a male companion.
Cockfighting and the Filipino
Cockfighting has a long history in the Philippines. National hero José Rizal, martyred by the Spanish in 1896, once pointed out that the average Filipino loves his rooster more than he does his children.
Contrary to received wisdom, cockfighting was not introduced to the country by the Spanish. When conquistadors landed in Palawan shortly after the death of Magellan, they discovered native men already breeding domestic roosters to fight, putting them in shared cages and letting them scrap over small amounts of food.
Social scientists say cockfighting is popular in the Philippines because it reflects the national passion for brevity or a quick payoff, the trait of ningas cogon (cogon being a wild grass that burns ferociously and quickly). Part of the appeal is the prize money. For a P200 entrance fee, a struggling farmer from the backwoods could finish the day with P300,000 in his pocket, all thanks to a trusty rooster he has groomed and trained assiduously for months.
Catholic nation
Catholicism was introduced to the Philippines in 1521 with the arrival of Magellan, and today around 80 percent of the population is Roman Catholic; just 10 percent is Protestant, 5 to 10 percent Muslim and the remainder Buddhist, animist and other religions. Every barangay, town and city has its patron saint, for whom grand fiestas are held annually, and churches, many beautifully weathered colonial relics, are well attended. Daily life, too, is shot through with Catholic imagery, whether it's government announcements in the press urging people to pray the rosary, or television footage of god-fearing presidential candidates appealing to the heavens for guidance.
Jeepneys
Millions of Filipinos depend on jeepneys – a kind of informal minibus service – to get to school and the office, or to transport livestock to market. Jeepneys are able to operate where roads are too narrow for regular buses, and as a result most travellers end up using them at least once – despite the discomfort, for many it's one of the highlights of their trip, a genuine slice of Filipino life.
The original jeepneys, cannibalized from vehicles left behind by departing Americans at the end of World War II, have evolved over the past five decades into the mass-produced versions that you see on the streets today, decorated with chrome trinkets, blinking fairy lights and images of celebrities. Others sport religious mottos, crucifixes and images of saints, perhaps understandable given the high accident rates they rack up.
Videoke crazy
Videoke – "video karaoke" – is a major fad in the Philippines, with cheap videoke bars in almost every town and neighbourhood. While it can be fun to participate in a Filipino singing session, being regaled by drunken wailings wafting through your hotel window in the early hours isn't so amusing. Adding to the mix, most Filipino families own one (or more) karaoke machines that are used throughout the week, but especially on special occasions, birthdays and weddings. Incidentally, a Filipino inventor (Roberto del Rosario) actually holds the patent for the karaoke machine.
Visa To Philippines
Most tourists do not need a visa to enter the Philippines for up to 21 days, though a passport valid for at least six months and an onward plane or ship ticket to another country are required.
You can apply for a 59-day visa from a Philippine embassy or consulate before you travel. A single-entry visa, valid for three months from the date of issue, costs around US$40, and a multiple-entry visa, valid for one year from the date of issue, around US$90. Apart from a valid passport and a completed application form (downloadable from some Philippine embassy websites) you will have to present proof that you have enough money for the duration of your stay in the Philippines.
Your 21-day visa can be extended by 38 days (giving a total stay of 59 days) at immigration offices (see relevant chapters). The charge for this is around P2000, and you may be asked if you want to pay a P500 Express fee that is supposed to guarantee the application is dealt with within 24 hours. If you don't pay the fee, the process can take at least a week. Note that it pays to be presentably dressed at immigration offices, as staff might refuse to serve you if you turn up wearing a vest, shorts or flip-flops.
Many travel agents in tourist areas such as Malate in Manila and Boracay offer a visa extension service, saving you the hassle of visiting immigration centres. Whatever you do, don't be tempted to use one of the fixers that hang around immigration offices, particularly in Manila. The "visa" they get you is often a dud and you run the risk of being detained and fined when you try to leave the country.
Customs
Visitors are allowed to bring in four hundred cigarettes, two tins of tobacco and two bottles of wine and spirits not exceeding one litre. If you arrive with more than US$10,000 (unlikely) in cash you are meant to declare it, and you won't be allowed to take out more than this sum in foreign currency on leaving. Note that not more than P10,000 in local currency may be taken out of the country, though this is rarely, if ever, enforced.
Costs and currency
Costs
While upmarket resorts in the Philippines can be as expensive as anywhere else in the world, for anyone with modest spending habits and tastes, the country is inexpensive. You can get by on a frugal budget of around P800 per person (£13/US$20/€15) a day, but you might need to avoid the most popular tourist destinations such as Boracay (or visit during the off-season), and you'll be limited to bare-bones cottages and pokey rooms in basic hotels, usually without air conditioning or hot water. On this budget you'd also have to confine your eating to local restaurants and carinderias, with little leeway for slap-up meals in nice restaurants. You'd also have to plan any flights carefully, only buying the very cheapest tickets online or limiting yourself to buses and ferries. A budget of P1600 (£26/US$40/€30) a day will take your standard of living up a few notches, allowing you to find reasonable beach cottage and hotel rooms and have enough left for modest eating out, drinking and budget flights.
Money
The Philippine currency is the peso. One peso is divided into 100 centavos, with notes in denominations of P20, 50, 100, 200, 500 and 1000. Coins come in values of 25 centavos, P1, P5 and P10. At the time of writing the exchange rate was around P43 to US$1, P67 to £1 and a little less than P58 to the euro.
It's best to arrive with some local currency. Otherwise you can easily withdraw cash at ATMs found in cities and tourist destinations all over the country, but not in less visited areas such as the interior of Mindanao, the northern mountains, areas of Palawan outside Puerto Princesa and Coron Town, and in remote parts of the Visayas. It's best to use ATMs at major banks, and preferably in big cities, because these machines tend to be more reliable than provincial ones, which are often "offline" – because there's no cash in them, the computer has crashed or a power cut has affected their operation. Credit cards are accepted by most hotels and restaurants in cities and tourist areas, though the smaller hotels may levy a surcharge if you pay by card.
Travellers' cheques are safer to carry than cash, though note that you can only change them at a limited number of banks in Manila and in a few tourist haunts such as Malate and Boracay. It's best to bring US-dollar denominations from the major issuers – Thomas Cook, Visa or American Express.
Banks are normally open from 9am to 3pm, Monday to Friday and all major branches have ATMs and currency exchange. The best established local banks include BPI (Bank of the Philippine Islands), DBP (Development Bank of the Philippines), Metrobank and Equitable PCI; Citibank and HSBC also have branches in major cities. Most banks only change US dollars, and though many hotels will change other currencies, they offer poor rates. It's easy to change dollars in Manila, where there are dozens of small moneychangers' kiosks in Malate and P. Burgos Street, Makati, offering better rates than the banks; ask around at a few places and compare. In rural areas there are few moneychangers and banks don't always change money, so if you're heading off the beaten track, be sure to take enough pesos to last the trip.
Electricity
Usually 220 volts (similar to Australia, Europe and most of Asia), although you may come across 110 volts in some rural areas – it's best to ask before plugging in appliances. Most cell-phones, cameras, MP3 players and laptops are dual voltage (hair-dryers are the biggest problem for North American travellers). Plugs have two flat, rectangular pins (same as the US and Canada). Power cuts (known locally as "brownouts") are common, especially in the provinces. If you are worried about using valuable electrical equipment in the Philippines – a laptop computer, for instance – you should plug it into an automatic voltage regulator (AVR), a small appliance that ensures the voltage remains constant even if there is a sudden fluctuation or surge in the mains.
Internet
Major cities have dozens of internet cafés and even in small towns and isolated resort areas you can usually find somewhere to log on and send email; wi-fi is becoming more common in cafés and hotels throughout the country. The cost of getting online at an internet café starts at around P40–60 per hour in the cities, while in the provinces it can be as cheap as P15–20 per hour.
For unlimited Wi-Fi on the go whilst travelling Philippines, buy a Skyroam Solis, which works in 130+ countries at one flat daily rate, paid for on a pay-as-you-go basis. You can connect up to five devices at once. Prices start from as little as €5 a day.
Mail
Airmail letters from the Philippines (wphilpost.gov.ph) take at least five days to reach other countries, though in many cases it's a lot longer. Postcards cost P13 while letters up to 20 grams cost P30 to P45 depending on the destination. Ordinary domestic mail costs P20 for letters up to 20 grams. Post offices are open from 9am to 5pm, Monday to Friday.
If you have to post anything valuable, use registered mail or pay extra for a courier. DHL (wwww.dhl.com.ph), Fedex (wwww.fedex.com.ph), and the locally based LBC (wwww.lbcexpress.com) and 2Go (wwww.2go.com.ph) have offices throughout the country, listed on their websites, and can deliver stuff internationally. Sending documents overseas this way will cost from around P1000 (US and Australia) to P2000 (UK) and take two to three working days.
Phones
The Philippines has embraced the mobile-phone age with vigour, partly because sending text messages is cheap and because mobile networks provide coverage in areas where landlines are limited. If you want to use a cellular phone bought abroad in the Philippines, you'll need a GSM/Triband phone and to have global roaming activated. Ask your service provider what the charges are for making and receiving calls when abroad. For local calls it will probably work out cheaper to buy a local SIM card, available at dozens of mobile-phone outlets in malls for any of the country's four mobile networks: Smart Communications, Globe Telecom, Talk 'N Text and Sun Cellular. Local SIMs start at just P55–200 and you can top up your credit for P100 to P500. Note that your phone must be "unlocked" to use a foreign SIM card (this can be done at local electronics shops). Standard-rate domestic calls from mobiles cost from P6.50–7.50 a minute (US$0.40 per minute for international calls); there are no charges for receiving calls. There are card outlets and dispensing machines in malls and convenience stores and at airports.
Basic mobiles in the Philippines are inexpensive, starting at less than P3000, so it can be worth buying one if you plan to stay for any length of time. Unless you have a permanent address in the country for home billing, you'll be funding your calls with prepaid cards.
Laundry
There are no coin-operated launderettes in the Philippines, but there are laundries all over the place offering serviced washes for about P150 for an average load. Most of these places will iron clothes for you for an extra charge. It's also possible to get clothes washed at pretty much any guesthouse, resort or hotel.
Opening hours and public holidays
Most government offices are open Monday to Friday from 8.30am to 5.30pm, but some close for an hour-long lunch break, usually starting at noon, so it's best to avoid the middle of the day. Businesses generally keep the same hours, with some also open on Saturday from 9am until noon. Banks are open Monday to Friday from 9am to 3pm and do not close for lunch, except for some of the smallest branches in rural areas. Shops in major malls open daily from 10am until 8pm or 9pm, later during the Christmas rush or "Midnight Madness" sales; the latter take place every two weeks, on the first Friday after each pay day. Churches are almost always open most of the day for worshippers and tourists alike. Typically, the first Mass of the day is at around 6am, the last at 6pm or 7pm.
Government offices and private businesses close on public holidays, though shops and most restaurants remain open except on Good Friday and Christmas Day. Holidays are often moved to the closest Friday or Monday to their original date so that people in the cities can use the long weekend to get back to the provinces to spend a few days with their families. This moving of public holidays is done on an ad hoc basis and is announced in the press just a few weeks – sometimes only a few days – beforehand.
Tipping
Keep your purse or wallet well stocked with P10 coins and P20 notes for tips. In cafés, bars and hotel coffee shops many Filipinos simply leave whatever coins they get in their change. For good service in restaurants and bars you should leave a tip of about ten percent. In more expensive restaurants where the bill could be a couple of thousand pesos, it's okay to leave a somewhat smaller tip in percentage terms – P100 is a reasonable amount. Bellhops and porters get about P20 each and taxi drivers usually expect to keep the loose change.
Eat and drink in Philippines
The high esteem in which Filipinos hold their food is encapsulated by the common greeting "Let's eat!" Though Filipino food has a reputation for being one of Asia's less adventurous cuisines, there is a lot more to it than adobo (the richly marinated pork or chicken national dish), and young, entrepreneurial restaurateurs and chefs have started to give native dishes an increasingly sophisticated touch.
In the Philippines snacks – merienda – are eaten in between the three main meals, and not to partake when offered can be considered rude. It's not unusual for breakfast to be eaten early, followed by merienda at 10am, lunch as early as 11am (especially in the provinces where many people are up at sunrise), more merienda at 2pm and 4pm, and dinner at 7pm. Meals are substantial, and even busy office workers prefer to sit down at a table and make the meal last. Never be afraid to ask for a doggy bag – everyone does.
Don't be confused by the absence of a knife from most table settings. It's normal to use just a fork and spoon, cutting any meat with the edge of the fork and using the spoon to put it in your mouth. This isn't as eccentric as it first seems. Most meat is served in small chunks, not steak-like slabs, so you usually don't have to cut it at all. Fish can be skewered with your fork and cut with the side of your spoon. And a spoon is so much easier for the local staple, steamed rice, than a knife and fork. That said, in some "native-style" restaurants food is served on banana leaves and you're expected to eat with your hands, combining the rice and food into mouthful-sized balls with your fingers – if you don't feel up to this it's fine to ask for cutlery.
Filipino cuisine
Filipino food is an intriguing mixture of the familiar, such as pork and rice, and the exotic – tamarind, screwpine and purple yam, for instance. The two main "national" dishes adobo and lechon are based around chicken and pork respectively. Pork is also the basis of Bicol Express (the best known of very few spicy local dishes), consisting of pork ribs cooked in coconut milk, soy and vinegar, with chillies (a vegetable version also exists).
In the world's second largest archipelago, there's obviously a lot of seafood to enjoy, much of it fresher and tastier in the provinces than Manila. The king of Filipino fish is the lapu-lapu, a grouper that is cooked in dozens of different ways, but is best grilled over a fire and flavoured with calamansi (native limes). Bangus (milkfish, which is about the size of a trout and has soft brown flesh) is one of the staples of the diet and can be eaten for breakfast, lunch or dinner. It's usually slit down the middle, de-boned and fried, then served with a tangy dipping sauce of vinegar and garlic. While swordfish, tuna, blue marlin, crab and lobster are all on seafood-restaurant menus, Filipinos also love smaller, humbler fish such as galunggong (round scad), which is part of the everyday diet in the provinces.
Vegetables are not considered an integral part of the meal, but may well be mixed in with the meat or offered as a side dish. In restaurants serving Filipino food, some of the most common vegetable dishes include pinakbet, an Ilocano dish, and a version of Bicol Express with leafy vegetables such as pechay (aka pak choy) and camote tops (sweet potato leaves) in place of pork. Also popping up on many menus is a version of chop suey, here a vegetable stir-fry, often containing shrimp or small bits of pork.
Noodles (pancit) are frequently used in Filipino cooking and come in various forms. Pancit canton is ribbon-like, stir-fried rice noodles, while sotanghon refers to thin, vermicelli-like rice noodles.
Breakfast
At many hotels and resorts you'll be offered a Filipino breakfast, which typically consists of longganisa (garlic sausage), tocino (cured pork), fried bangus fish, corned beef or beef tapa (beef marinated in vinegar), with a fried egg and garlic rice. If this sounds too much for you, there's usually fresh fruit and toast, though note that local bread, either of the sliced variety or in rolls known as pan de sal, is often slightly sweet (wholegrain or rye breads are unusual in all but a few big hotels). Another option is to ask for a couple of hot pan de sal with corned-beef filling, the beef taking away some of the bread's sweetness. Coffee is usually instant, served in "three-in-one" packets, and dominated by Nescafé, though local, Malaysian and Indonesian brands are also available. Where brewed coffee is served, it's often local and very good.
Desserts and snacks
The only difference between lunch and dinner is that the latter is more likely to be followed by a dessert. Traditionally this would be a sweet cake containing coconut, though these days dessert could mean fresh fruit, caramel custard, halo-halo, buko pie or brazos, a cream-filled meringue log cake. Filipinos also eat a huge amount of ice cream in a unorthodox range of flavours, including ube (purple yam), jackfruit, corn, avocado and even cheese.
For a snack in a packet, try salted dried fish like dilis, which can be bought in supermarkets and convenience stores. Dilis are a little like anchovies and are eaten whole, sometimes with a vinegar and garlic dip; they're often served along with other savouries (under the collective name pulutan) during drinking sessions. Salted dried pusit (squid) is also common.
Filipino fruits
The Philippines is justly celebrated for its variety and quality of fresh fruit, especially its mangoes, which are ubiquitous throughout the islands and always juicy and delicious. The below list is just a selection.
Atis (custard apple or sugar-apple) Pine-cone shaped, and about 10cm long with green scaly skin, the ripe flesh of the atis is gloriously sweet and soft; it might look a bit like custard but it tastes like a combination of banana, papaya and strawberry, or more prosaically, bubble gum. With black pips scattered throughout it can be messy to eat. The main season is late summer to October.
Bananas (saging) Bananas are a staple crop in the Philippines, with a remarkable range of size and types grown in Mindanao and the western Visayas throughout the year; the country is one of the largest exporters of bananas in the world.
Calamansi Little green lime that is squeezed into juices, hot tea, over noodles, fish, kinilaw, and into numerous dipping sauces.
Coconut (buko) Another Philippine staple grown throughout the archipelago year-round, harvested casually by villagers as much as by commercial plantations for its refreshing juice and nutty white flesh. Used to make buko pie and a variety of desserts.
Durian The "king" of tropical fruit is spiky, heavy and smells like a drain blocked with garbage – but its creamy inner flesh tastes like heaven. Rich in protein, minerals and fat, the durian is one of the more expensive fruit in the Philippines, though in Davao, the centre of production, you can buy whole ones for P50.
Jackfruit (langka) The largest tree-borne fruit in the world (it can reach 40 kilos) is also one of the most delicious, with an interior of large, yellow bulbs of sweet banana and flowery-flavoured flesh.
Lanzones Small round fruit grown mostly on southern Luzon, especially in Laguna, and available October to December. It's also grown in northern Mindanao and especially Camiguin, where there is a festival in its honour. It tastes a bit like a combination of grape and sweet grapefruit.
Mangoes (mangga) Eat as much mango as you can in the Philippines – you won't taste any better. Most grown on the islands turn from green to yellow as they ripen and are always very sweet. The main season runs June through August.
Mangosteen Nothing like a mango, this sumptuous fruit the size of a tangerine has a thick, purplish skin and creamy white flesh; the season also runs June through August.
Marang If you travel in Mindanao look out for this special fruit (a bit like a breadfruit), a cross between jackfruit and atis, but with a taste all its own.
Papaya You'll see papaya plants growing in gardens and along roadsides all over the Philippines and it's one of the cheapest fruits. Some 98 percent of the annual crop is consumed locally and it's extremely nutritious.
Pineapple (piña) The Spanish introduced the pineapple to the Philippines and thanks to the huge plantations run by Del Monte and Dole (both in Mindanao), it's one of the nation's biggest export earners.
Santol The santol is an apple-sized fruit, with a white juicy pulp often eaten sour with some salt. It's also popular as a jam or a bitter marmalade.
Where to eat
The choice of places to eat ranges from bewildering in Manila to extremely limited in the provinces. In the latter it will almost always consist of straightforward Filipino dishes such as grilled fish or chicken and rice followed by mango. If you're staying in a small resort the staff will often ask you in advance what you want for dinner and then buy it from the market or straight from a returning fisherman. As long as you don't mind simple food, this can beat the big city for taste hands down. The final bill you get in a restaurant usually includes VAT of twelve percent and a service charge of ten percent, adding 22 percent to the price shown on the menu.
Fast food
You'll find McDonald's in almost every big town, but the Philippines has its own successful chains fashioned after the US giant, with hundreds of branches of Jollibee, Chowking, Mang Inasal (with unlimited rice) and Max's (for fried chicken) throughout the country – indeed, the corpulent "jolly bee" mascot is more ubiquitous than Ronald McDonald. Western-style sandwich bars are starting to appear too.
Most shopping malls also have food courts, indoor marketplaces that bring together dozens of small stalls serving Filipino, Japanese, Chinese, Thai and Korean food. Here you can get a decent lunch for under P250 including a soft drink.
In many provincial cities, look out also for ihaw-ihaw (grill) restaurants, usually native-style bamboo structures where meat and fish are cooked over charcoal and served with hot rice and soup.
Street food
Though not as common as it is in Thailand or India, street food still has a special place in the hearts (and stomachs) of Filipinos as much for its plain weirdness as for its culinary virtues. Hawkers with portable stoves tend to appear towards the end of the working day from 5–8pm and at lunch in bigger cities. Much of the food is grilled over charcoal and served on sticks kebab-style, or deep fried in a wok with oil that is poured into an old jam jar and re-used day after day. Highlights include deep-fried fishballs and squidballs (mashed fish or squid blended with wheat flour), grilled pig intestines and adidas – chicken's feet, named after the sports-shoe manufacturer. Prices start from a few pesos a stick.
Street vendors also supply the king of Filipino aphrodisiacs, balut, a half-formed duck embryo eaten with beak, feathers and all; sellers advertise their proximity with a distinctive baying cry.
Carinderias and seafood buffets
Carinderias allow you to choose from a number of dishes placed on a counter in big aluminium pots. Carinderia fare includes adobo, pancit and tapsilog, a contraction formed from tapa (fried beef), sinangag (garlic fried rice) and itlog (egg) – which is exactly what you get, a bowl of rice with tapa and a fried egg on top. Other "combo" dishes include tosilog (with tocino, which is marinated fried pork) and longsilog (with longganisa). The only problem with carinderias is that the food has usually been standing around a while and is often served lukewarm.
In urban areas you'll also find seafood restaurants displaying a range of seafood on ice; order by pointing at what you want and telling the waiter how you would like it cooked.
European, Chinese and Japanese
There are some excellent French, Spanish and Italian restaurants in Manila and Cebu City, and dozens of European restaurants in Boracay. Prices depend on where you are. In areas of Manila, you can spend P2500 or more for a good three-course meal for two; in Boracay you could have a similar meal for half that. However, European cuisine on the coast tends to be a little less sophisticated, simply because it's hard to guarantee supplies of the necessary ingredients.
There are Chinese restaurants in every city and in many provincial towns. Don't expect modish Oriental cuisine though; most Chinese restaurants are inexpensive places offering straightforward, tasty food designed to be ordered in large portions and shared by a group. A good Chinese meal for two often costs no more than P500. Another of the Philippines' favourite cuisines is Japanese – there are Japanese restaurants in every city, ranging from fast-food noodle parlours to expensive restaurants serving sushi and tempura.
Drinking
Bottled water is cheap; good local brands such as Nestlé Pure Life, Viva and Hidden Spring cost P20–30 in convenience stores. Fizzy soft drinks such as Coca-Cola and Pepsi are available everywhere.
At resorts and hotels, the "juice" which usually comes with breakfast is – irritatingly in a country rich in fresh fruit – often made from powder or concentrate. Good fresh juices, usually available only in the more expensive restaurants, include watermelon, ripe mango, sour mango and papaya. Fresh buko (coconut) juice is a refreshing choice, especially on a hot day. In general, sugar is added to fresh juices and shakes unless you specify otherwise. You might well want sugar with the delightful soda made from calamansi, a small native lime.
Filipinos aren't big tea drinkers and except in the best hotels, the only tea on offer is usually made from Lipton's tea bags. Coffee is popular and can be ordered anywhere, but the quality varies widely. Fresh milk is rare outside the cities so you'll often find yourself being offered tinned or powdered milk with coffee or tea. Latte-addicts may be tempted by Starbucks which has scores of branches across Manila and is popping up in provincial towns such as Bacolod.
Alcohol
The beer of choice in the Philippines is San Miguel, the local pilsner established in 1890 and still dominating 90 percent of the domestic market (San Miguel also produces Red Horse Extra Strong lager). The only competition comes from Asia Brewery, which produces the uninspiring Beer na Beer and Colt 45 brands. Only a few foreign beers are available in bars and supermarkets, notably Heineken, Budweiser and Japanese brands. For something stronger there are plenty of Philippine-made spirits such as Tanduay rum, San Miguel Ginebra (gin) and Fundador brandy. Wine can be found in liquor stores in the larger cities though the range is usually limited to Australian or New Zealand mass-market brands.
All restaurants, fast-food places excepted, serve alcohol, but wine is rarely drunk; a cold beer or fresh fruit juice is much preferred. European restaurants usually have a limited wine list. For an average bottle of Australian Chardonnay or Merlot expect to pay at least P750. For something authentically native, try the strong and pungent tapuy (rice wine) or a speciality called lambanog, made from almost anything that can be fermented, including fruit. In the provinces both can be difficult to find because they're usually brewed privately for local consumption, though lambanog is now being bottled and branded, and can be found on some supermarket shelves in Manila and other cities.
Shopping
The Philippines is a great place to buy indigenous art, woodwork, masks and religious artefacts, mostly at rock-bottom prices. Manila also contains a number of shiny malls with stores offering much the same designer gear you can find in London or New York. The country's two main department-store chains are Rustan's and SM. Both are good for clothes and shoes, at slightly lower prices than in the West; children's clothes are especially inexpensive.
CDs are a bargain in the Philippines, at around P500 apiece for legitimately produced items, though the choice is limited to mainstream Western artists and OPM ("original Pilipino music") from local stars. DVDs are also cheaper than in the West (P500–950 for legitimate releases), the range limited to Hollywood blockbusters and local movies. Note that pirated products are sold in many malls and on the street for a fraction of the price. The best places to buy legitimate releases are in Manila; elsewhere it's a case of scouting around in the malls to find local retailers.
Souvenirs
Typical souvenirs include models of jeepneys, wooden salad bowls, cotton linen and small items such as fridge magnets made of coconut shell or carabao horn. In department stores you can find cutlery sets made from carabao horn and bamboo and costing less than P2000. Woven placemats and coasters are inexpensive and easy to pack to take home. Filipino picture frames are eye-catching and affordable. Made from raw materials such as carabao horn and Manila hemp, they are available in most department stores. All towns have markets that sell cheap local goods such as sleeping mats (banig) that make colourful wall hangings, and earthernware water jars or cooking pots that make attractive additions to a kitchen.
For serious souvenir-hunting, you'll have to rummage around in small antique shops. There aren't many of these, and they're often tucked away in low-rent areas. The better shops in big cities are listed in the Guide; elsewhere, ask around at your hotel or look in the local Yellow Pages under "Antique dealers". Many of the items in these shops are religious artefacts, although you'll also find furniture, decorative vases, lamps, old paintings, mirrors and brassware.
Some souvenir stores and antique shops will ship goods home for you for an extra charge. Otherwise you could send bulky items home by regular post. Note that the trade in coral and seashells as souvenirs in beach areas is decidedly unsound environmentally, as is the manufacture of decorative objects and jewellery from seashells.
Tribal and religious artefacts
Not all tribal and religious artefacts are genuine, but even the imitations make good gifts. Woven baskets and trays of the kind used by Cordillera tribes are a bargain, starting from only a few hundred pesos. They come in a range of sizes and shapes, including circular trays woven from grass that are still used to sift rice, and baskets worn like a backpack for carrying provisions. The best are the original tribal baskets, which cost a little more than the reproductions, but have an appealing nut-brown timbre as a result of the many times they have been oiled. You can find them in antique shops around the country and also in markets in Banaue and Sagada.
Some exceptional home accessories and ornaments are produced by tribes in Mindanao, particularly in less touristy areas such as Marawi City and around Lake Sebu. Beautiful brass jars, some of them more than a metre tall, cost around P2000, while exquisite wooden chests inlaid with mother-of-pearl cost around P3000, inlaid serving trays P500.
Rice gods (bulol), carved wooden deities sometimes with nightmarish facial expressions, are available largely in Manila and the Cordilleras. In Manila, they cost anything from a few hundred pesos for a small reproduction to P20,000 for a genuine figurine of modest size; they're much cheaper if you haggle for them in Banaue or Sagada. At markets in the Cordilleras, look out also for wooden bowls, various wooden wall carvings and fabric wall hangings.
The best place to look for Catholic religious art is in Manila, though antique shops in other towns also have a selection. Wooden Catholic statues called santos and large wooden crucifixes are common. Cheaper religious souvenirs such as rosaries and icons of saints are sold by street vendors outside many of the more high-profile pilgrimage cathedrals and churches such as Quiapo in Manila and Santo Niño in Cebu.
Textiles
In market areas such as Divisoria in Manila, Colon in Cebu and the Palitan barter centre in Marawi, Mindanao, you can find colourful raw cloth and finished batik products. Don't leave Mindanao without investing a couple of hundred pesos in a malong, a versatile tube-like garment of piña (pineapple fibre) that can be used as a skirt, housedress, blanket or bedsheet. Ceremonial malong are more ornate and expensive, from P4000 to P10,000. Another native textile is Manila hemp, which comes from the trunk of a particular type of banana tree. Both piña and Manila hemp are used to make attractive home accessories sold in department stores, such as laundry baskets, lampshades and vases. The versatile and pliable native grass, sikat, is woven into everything from placemats to rugs.
Department stores everywhere have a good selection of Philippine linen products with delicate embroidery and lace flourishes. Some of these are handmade in Taal; a good set of pillowcases and bedsheets will cost about P2000 in Taal's market, half the price in Rustan's or SM. In beach areas you'll find a good range of cotton sarongs, cheap (from P200), colourful and versatile – they can be used as tablecloths or throws.
Jewellery
The malls are full of stalls selling cheap jewellery, but you'll also find silver-plated earrings, replica tribal-style jewellery made with tin or brass, and attractive necklaces made from bone or polished coconut shell. In Mindanao – as well as in some malls in Manila, Cebu City and at souvenir stalls in Boracay – pearl jewellery is a bargain. Most of the pearls are cultivated on pearl farms in Mindanao and Palawan. White pearls are the most common, but you can also find pink and dove grey. They are made into earrings, necklaces and bracelets; simple earrings cost around P450 while a necklace can range from P1000 for a single string up to P10,000 for something more elaborate.
Musical instruments
In Cebu, and increasingly on the streets of Manila and Davao, you can pick up a locally made handcrafted guitar, bandurria (mandolin) or ukelele. Though the acoustic quality is nothing special, the finish may include mother-of-pearl inlays, and prices are low – a steel-string acoustic guitar will set you back P2000. Mindanao's markets – such as Aldevinco in Davao – are a good place to rummage for decorative drums and Muslim gongs.
Bargaining
Prices are fixed in department stores and most retail outlets in malls, but in many antique shops and in markets, you're expected to haggle. Bargaining is always amicable and relaxed, never confrontational. Filipinos see it as something of a polite game, interjecting their offers and counter offers with friendly chitchat about the weather, the state of the nation or, if you're a foreigner, where you come from and what you're doing in the Philippines.
Never play hardball and make a brusque "take it or leave it" offer because that's likely to cause embarrassment and offence. Start by offering fifty to sixty percent of the initial asking price and work your way up from there. Foreigners tend to get less of a discount than Filipinos, so if you're travelling with Filipino friends, ask them to do the haggling for you and hover in the background as if you're not interested.
Sari-sari stores
A Philippine institution, the humble sari-sari store – sari-sari means "various" or "a variety" – is often no more than a barrio shack or a hole in the wall selling an eclectic but practical range of goods. If you're short of shampoo, body lotion, cigarettes, rum, beer or you've got a headache and need a painkiller, the local sari-sari store is the answer, especially in areas without supermarkets. All items are sold in the smallest quantities possible: shampoo comes in packets half the size of a credit card, medicine can be bought by the pill and cigarettes are sold individually. Buy a soft drink or beer and you may be perplexed to see the store holder pour it into a plastic bag, from which you're expected to drink it through a straw. This is so they can keep the bottle and return it for the deposit of a few centavos. Most sari-sari stores are fiercely familial, their names – the Three Sisters, the Four Brothers or Emily and Jon-Jon's – reflecting their ownership.
The sari-sari store is also held dear by Filipinos as an unofficial community centre. Many sari-sari stores, especially in the provinces, have crude sitting areas outside, encouraging folk to linger in the shade and gossip or talk basketball and cockfighting.
Health advice
As long as you're careful about what you eat and drink and how long you spend in the sun, you shouldn't have any major health problems in the Philippines. Hospitals in cities and even in small towns are generally of a good standard, although health care is rudimentary in the remotest barrios. Anything potentially serious is best dealt with in Manila. Doctors and nurses almost always speak English, and doctors in major cities are likely to have received some training in the US or the UK, where many attend medical school.
For a full list of hospitals in the country and a searchable database of doctors by location and speciality, check w ww.rxpinoy.com. There are pharmacies on almost every street corner where you can buy local and international brand medicines. Branches of Mercury Drug, the country's biggest chain of pharmacies, are listed on wwww.mercurydrug.com.
If you are hospitalized, you'll have to pay a deposit on your way in and settle the bill – either in person or through your insurance company.
Stomach upsets
Food- and waterborne diseases are the most likely cause of illness in the Philippines. Travellers' diarrhoea can be caused by viruses, bacteria or parasites, which can contaminate food or water. There's also a risk of typhoid or cholera – occasional cases are reported in the Philippines, mostly in poor areas without adequate sanitation. Another potential threat is that of hepatitis A. The authorities in Manila claim tap water in many areas is safe for drinking, but it's not worth taking the chance – stick to bottled water.
Mosquito-borne diseases
Dengue fever, a debilitating and occasionally fatal viral disease, is on the increase across tropical Asia. Many cases are reported in the Philippines each year, mostly during or just after the wet season when the day-biting mosquito that carries the disease is most active. There is no vaccine against dengue. Initial symptoms – which develop five to eight days after being bitten – include a fever that subsides after a few days, often leaving the patient with a bad rash all over their body, headaches and fierce joint pain. The only treatment is rest, liquids and paracetamol or any other acetaminophen painkiller (not aspirin). Dengue can result in death, usually among the very young or very old, and serious cases call for hospitalization.
In the Philippines malaria is found only in isolated areas of southern Palawan and the Sulu archipelago, and few travellers bother with anti-malarials if they are sticking to the tourist trail. If you are unsure of your itinerary it's best to err on the safe side and consult your doctor about malaria medication. Anti-malarials must be taken before you enter a malarial zone, and note that resistance to chloroquine, one of the common drugs, is a significant problem in Mindanao and Palawan.
To avoid mosquito bites, wear long-sleeved shirts, long trousers and a hat. Use an insect repellent that contains DEET (diethylmethyltoluamide) and – unless you are staying in air-conditioned or well-screened accommodation – buy a mosquito net impregnated with the insecticide permethrin or deltamethrin. In the Philippines mosquito nets are hard to find, so buy one before you go. If you are unable to find a pretreated mosquito net you can buy one and spray it yourself.
Leeches and rabies
If you're trekking through rainforest, especially in the rainy season, there's a good chance you'll encounter leeches, blood-sucking freshwater worms that attach themselves to your skin and can be tricky to remove. If you find a leech on your skin it's important not to pull it off because the mouth parts could be left behind and cause infection. Use an irritant like salt or heat from a cigarette or match to make the leech let go, then treat the wound with antiseptic. You can guard against leeches in the first place by securing cuffs and trouser bottoms. Climbers in the Philippines say rubbing ordinary soap with a little water on your skin and clothes helps keep leeches at bay.
Stray and badly cared for dogs are everywhere in the Philippines, and rabies claims about eight hundred lives a year. The stereotype of rabid animals being deranged and foaming at the mouth is just that; some infected animals become lethargic and sleepy, so don't presume a docile dog is a safe one. If you are scratched or bitten by a stray dog, wash the wound immediately with soap and water, then get yourself to a hospital.
Travel with children
Filipinos are extravagant in their generosity towards children, but because so much of the country lacks infrastructure, specific attractions for them are often hard to find. Major hotels in big cities such as Manila and Cebu City have playrooms and babysitting services, but even in popular tourist destinations such as Boracay there are few special provisions in all but the most expensive resorts.
This doesn't mean travelling with children in the Philippines is a nightmare – far from it. Filipinos are very tolerant of children so you can take them almost anywhere without restriction, and children help to break the ice with strangers. They'll be fussed over, befriended and looked after every step of the way.
Supermarkets in towns and cities throughout the Philippines have well-stocked children's sections that sell fresh and formula milk, nappies and baby food. Department stores such as Rustan's and SM sell baby clothes, bottles, sterilizing equipment and toys. And travelling with children in the Philippines needn't be a burden on your budget. Domestic airlines give a discount of around fifty percent for children under twelve and hotels and resorts offer family rooms, extra beds for a minimal charge, or don't charge at all for a small child sharing the parents' bed. Most restaurants with buffet spreads will let a small child eat for free if he or she is simply taking nibbles from a parent's plate. Try asking for a special portion – the staff are usually happy to oblige.
One potential problem for young ones is the torpid climate. You'll need to go to extra lengths to protect them from the sun and to make sure they are hydrated. A hat and good sunblock are essential. If your child requires medical attention in the Philippines, there are good paediatricians at most major hospitals, in five-star hotels and many resorts.
Insurance
A typical travel insurance policy usually provides cover for the loss of baggage, tickets and cash or cheques, as well as cancellation or curtailment of your journey. When securing baggage cover, make sure that the per-article limit will cover your most valuable possession. Most policies exclude so-called dangerous sports unless an extra premium is paid: in the Philippines this can mean scuba diving, whitewater rafting, windsurfing, trekking and kayaking.
If you need to make a claim, you should keep receipts for medicines and medical treatment, and in the event you have anything stolen, you must obtain an official statement from the police. In the Philippines this is sometimes a slow process that involves the police officer copying, by hand, the details of your loss into what is known as the police "blotter", or file. Once this has been signed by a superior officer you'll get an authorized copy.
Is Philippines a LGBTQI-friendly destination?
With a capital city that's often named the gay capital of Asia thanks to its bustling bars, clubs and shopping destinations, not to mention a sprawl of beautiful islands with every type of terrain you could ask for, the Philippines is fast becoming a favored travel destination among the LGBT community.
Despite its official stance of disapproval, owing to the strong tradition of strict Roman Catholicism deeply ingrained in Filipino culture, the LGBT scene in the Philippines is tolerated and, in many enclaves, growing and thriving. The country's reputation as gay-friendly arguably comes in part from the heavy cultural emphasis on service and hospitality. Discerning spenders of the pink pound are naturally attracted by the high quality facilities and amenities that tend to come as standard. What's more, the Filipino tradition of celebration and festivals has permeated LGBT culture, and the resulting flamboyant fun is impossible to resist around the country.
Fun facts
Read the basic info and also some fun facts about Philippines!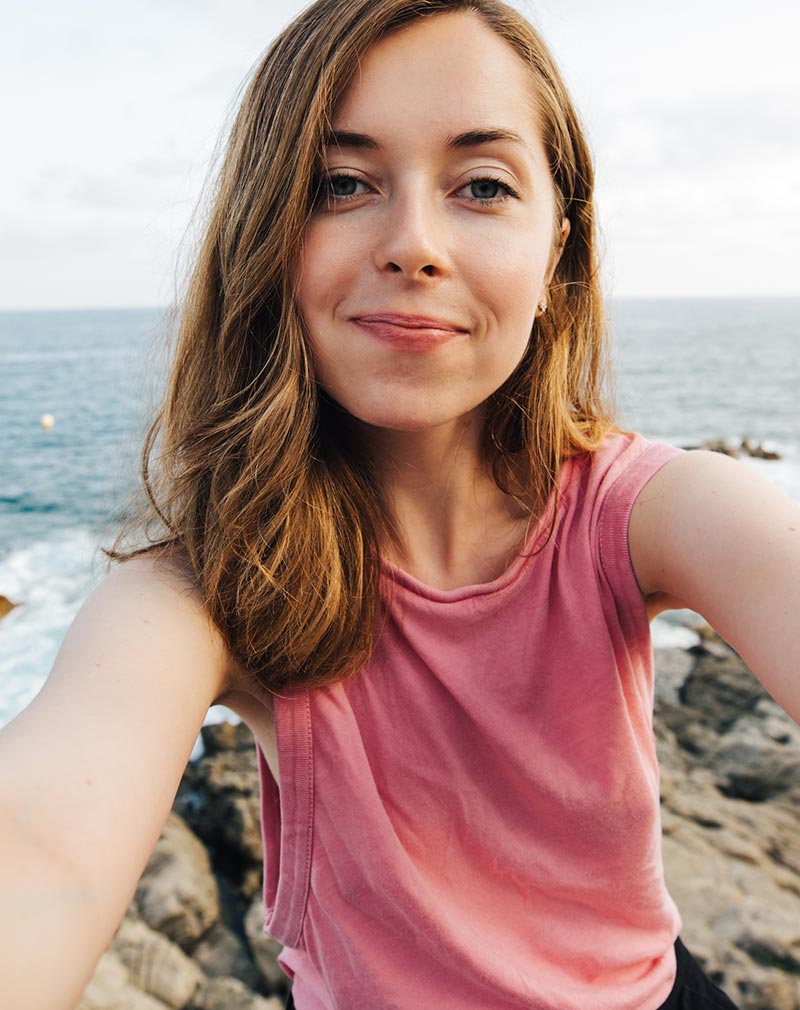 Lona Tran
Travel Expert
Paradise awaits. Relax on sandy, uninhabited islands surrounded by turquoise waters, trek through lush rice terrace-lined valleys, and indulge in conversation with friendly locals. There is a reason the saying goes: "It's more fun in the Philippines!"