All Frequently Asked Questions about Vietnam Travel
FAQs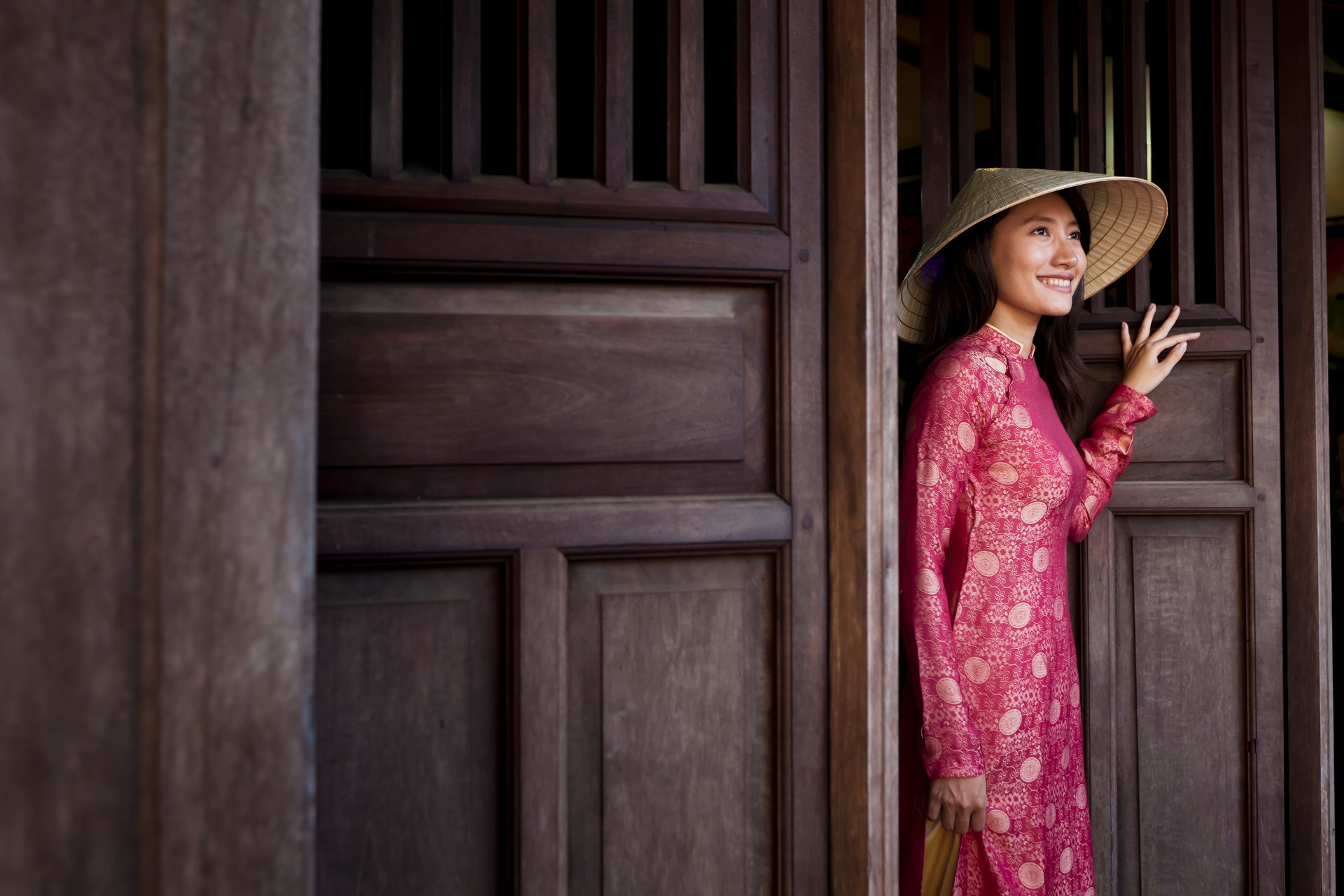 Vietnam is one of Southeast Asia's most beautiful countries, attracting travellers to its lush mountains, bustling cities and golden sand beaches. Despite rapid modernisation in Vietnam's urban centres of Hanoi and Ho Chi Minh, time-honoured traditions remain intact amongst the locals. There are numerous ancient landmarks and colonial structures that have survived throughout the bumps and scrapes of history.
Buddhist shrines can be found next to towering skyscrapers, where you can experience vibrant festivals and ceremonies dating back hundreds of years. Long, sandy beaches are home to luxurious resorts and fine-dining venues, making them ideal romantic getaways, while expansive rice terraces on the hills make for excellent hiking excursions. Whether you're planning a historical tour of Hanoi and Ho Chi Minh, a relaxing beach break or simply want to escape the bustling city life, our Vietnam travel guide caters to just about any holiday preference.
Best Time To Travel Vietnam
Vietnam is a tropical country. It is hot and humid. Its dragon shape stretches over 1650km from the north to the south. With over 3000km of coastline along the East Sea, the climate can be very different depending on the area in which it is located.
Temperature: It is hot in the south all year round, whereas "winter" is only in the north. The temperatures can drop to 10°C. These" Cold" periods are not periodic as in other countries in Europe, America or Australia. It depends on cold air currents from China. In general, it does not last over 15 days. Usually, the coldest period is at the end of December.
Precipitation: In the north of Vietnam (Hanoi), the rainy season lasts for 5 months, from mid-May to September. In the center of Vietnam, it occurs later and ends in November. The precipitation is even more abundant in the north.
Storms: Vietnam is one of the most prone countries in Southeast Asia with storms and flooding. Only the north of Vietnam and central parts are really affected by storms which happen from August to September.
There is not really a bad time to visit Vietnam as it may be bad in some regions but you can still experience a radiant time in other regions.
From October to November:
This is the best time to visit Northern Vietnam. It is cool, dry and sunny.  In Central Vietnam, this is known as the end of the rainy season. There is no rain and it's hot in Southern Vietnam at this time.
From December to the end of February:
During this period, Northern Vietnam experiences winter with mist, drizzle, humidity and the temperatures often drop to close to 10°C The center is better with higher temperatures. However, this is the best time to visit the south which has a temperate climate and is very pleasant.
For the beach break holidays, all the most beautiful beaches are in the south where it is always hot and sunny.
How to get to Vietnam
The number of international flights heading to Vietnam has been steadily increasing of late – a fair sign of the country's burgeoning popularity as a tourist destination.
The vast majority of visitors fly into Ho Chi Minh City and Hanoi, although a fair chunk of visitors still take the cheaper option of an indirect flight routed through Bangkok, Singapore or Hong Kong.
Taking an indirect flight might be your only option if there are no direct flights available from where you intend to travel. While you can fly direct from London, for example, there are no direct flights from Ireland, North America, New Zealand, and very few from Australia.
If you're coming from one of Vietnam's neighbouring countries, you can fly from several cities, taking advantage of the low cost flights available through budget airlines.
Or, you can enter Vietnam overland from China, Laos, or Cambodia. It's pretty simple as long as you have the appropriate visa, and this option means you can see more of the region than you would if you simply jetted in.
There are several options for travel within Vietnam. Though still a little rough around the edges, its transport network is continuing to improve. Comfortable buses operate regularly and fares are cheap, or you can travel by coach. If you're going long distances, booking a berth on an overnight train could be an appealing option. Or, there are cheap domestic flights available, making it possible to visit different ends of the country in a short space of time.
Top 10 Destinations of Vietnam
Halong Bay – There's nothing quite like Halong Bay first thing in the morning. As the mists clear, hundreds of huge karst towers appear, looming high above the boat. In the soft morning light it's like waking up in a watercolour painting of a mythical land.
Hanoi – Motorbikes piled high with people, produce and even animals zip through the streets. It's crazy, haphazard and somehow it works. The best way to take it all in is from a rooftop cafe. Order an extra strong coffee and watch the chaos unfold below.
Mekong Delta – This massive area of floating markets, emerald rice paddies and lush islands is home to some of the friendliest people on earth. Take a boat trip to one of the sleepy islands to get a front row view of life on the Delta, and meet the people who call it home.
Sapa – Head to the hills and see the colourful villages of Vietnam's minority groups – the Zay, and the Blue and Black H'mong. The area is remote so the best way to experience it is on an overnight trek, spending the night as a guest of a local family.
Quy Nhon – Quaint Qui Nhon is a sleepy beach town off the main tourist trail. It's worth coming here just for the drive. The road hugs granite cliffs that plunge into the South China Sea, and islands, lagoons and sand dunes slowly give way to sugar plantations and rice fields.
Hue – Jam-packed with imperial sites, Hue is one for the history buffs. Explore the Citadel with its ruined Forbidden Purple City before embracing your inner emperor and taking a dragonboat cruise down the Perfume River.
Hoi An – This shoppers' paradise is home to more boot makers, tailors and handicraft than you could visit in a lifetime. While you wait for your suit to be made, hire a bicycle and explore the Old Town – the streets are blissfully car free.
Ho Chi Minh City – Still known as Saigon to most, HCMC is a city on the go. It's fast-paced, exciting and full of amazing sites. Temples and markets collide with churches and skyscrapers for a heady mix of traditional, colonial and modern.
Nha Trang – Sun-kissed relaxation is an everyday thing in the bustling coastal town of Nha Trang. After all, this is a place with more days of sunshine per year than anywhere else in Vietnam. The town's main beach, Tran Phu, a seven-kilometre stretch of pristine sand and clear water, bordered by rustling palms, colourful beachside bars and seafood restaurants. Here are seven excellent reasons to put Nha Trang on your list.
Phu Quoc – Phu Quoc's gleaming white sand beaches have earned it the nickname "Pearl Island", but the island's environmental conservation efforts and cultural heritage deserve as much attention as its picturesque sand and surf. Fishing and agriculture remain primary industries, and more than half the laid-back island has been protected by a UNESCO Biosphere Reserve since 2006.Home to fish sauce, pepper, and pearls, Phu Quoc offers both luxury and local life, with clean water by day and clear skies at night.
Visa To Vietnam
Vietnam Visa Requirements
Australian, Canadian, New Zealand, and USA passport holders require a tourist visa to visit Vietnam. The 15-day visa exemption for British passport holders and other EU countries has been temporarily suspended and passport holders of these countries must now have a valid visa in order to enter Vietnam.
Applying for a visa
Travellers can apply for a 30 day tourist visa (single or multiple entry) from the nearest Vietnamese Embassy or via the more convenient method of applying online for an E Visa. Processing time for an E Visa is 3 days. The cost is approximately USD$20. After submitting an application you will receive a confirmation number, then upon arriving to Vietnam you will receive the actual visa and additionally pay a stamping fee of USD$25. Applying in advance and then collecting your tourist visa upon arrival is available to all travellers entering the country via Hanoi – Noi Bai International Airport, Ho Chi Minh City – Tan Son Nhat International Airport and Danang International Airport.
To apply for an e-visa online go to: https://evisa.xuatnhapcanh.gov.vn/web/guest/trang-chu-ttdt
After 15 Mar 2022, please read this for visa approvement for travelers on covid-19: https://vietcamholidays.com/info-for-travelers-on-covid-19-in-vietnam/
How much luggage can I bring with me?
Even though your international flights will most likely allow more, we recommend bringing no more than 20kg with you. Domestic flights in Vietnam are limited at 20kg for a checked bag per person (+7kg for hand luggage) but even if you're not flying about, you won't want to be lugging great big heavy bags around with you in such a tropical climate!
You can easily travel around Vietnam with either a backpack or a suitcase and both are suitable. However, You may find that some footpaths can become quite obstructed with scooters and street food vendors so if you plan on taking your bags far, then a rucksack would be best.
In fact, pack as light as possible and leave plenty of room for souvenirs, artwork, tailored clothes and stunning Vietnamese silk. You can even purchase an extra suitcase for your way back and get all your presents for the year!
We do also recommend that you bring along a smaller backpack as well. During several trips (Sapa, Bai Tu Long Bay and Mekong Delta), you may be able to leave your 'large baggage' safely behind in the hotel in Hanoi or Ho Chi Minh City.
What currency should I bring?
American Dollars, all the way.
Whilst Vietnamese Dong is no longer a closed currency, you will likely pay a premium if you try and obtain some before you travel and with monetary exchange services everywhere in Vietnam, you can easily swap some Dollar for some Dong once you arrive.  If you can though, avoid exchanging at airports as the rates are never as good. There are also ATMs absolutely everywhere in the main towns and cities so you can easily withdraw money as you go.
We recommend to take your US Dollars in small denominations so that you can use them in a pinch. Bringing a bunch of $1, $5 & $10 bills are great for tipping and entrance fees, as well as saving you having to find change for 80,000 Dong when you can just hand over $2!
As Vietnam is still so heavily dollarized, it is possible to pay in Dollar for many local goods and services – even if you may receive your change in Dong.  Ultimately, it is best to carry a 50/50 split of Dollar and Dong with you at all times as otherwise you'll either never have the right amount or need a rucksack for your money!
Should I tip?
Although you're not required to tip while in Vietnam, it is customary and is also very much appreciated. Whilst we of course pay our guides and drivers a fair wage, tips still make up a significant portion of the income of Vietnamese working in tourism. The amount you wish to tip is entirely up to you. As a guideline, if you have a guide for a day you would tip $5-10 USD or 100,000 dong per couple, for bell boys $1-2USD would be sufficient. Most restaurants that are not owned by the government charge a standard 10% service fee, so you won't have to give an extra tip. If this isn't included, then a 5–10% tip is greatly appreciated.
What adaptors do I need?
Ah, the classic plug question! Electricity in Vietnam is 220 Volts, alternating at 50 cycles per second, so if you travel to Vietnam with a device that does not accept 220 Volts at 50 Hertz, you will need a voltage converter.
The electrical sockets are different from what you're accustomed to, so it's best that you take along a universal plug adaptor to make sure you're covered.  If you forget before you travel, you can easily pick one up from the airport or in town once you arrive.  Most hotels also tend to keep some behind the front desk so if you're totally at a loss, do ask the friendly staff if you can borrow one.
What should I pack?
Because of the changing weather conditions, you'll want to bring along light/thin clothing as well as some warmer clothing for the evenings (especially in Sapa). We recommend bringing layers of clothing that you can remove or add to. There's no need to bring along mosquito netting as that will be provided to you locally, wherever needed.
Remember to dress modestly with your knees and the tops of your shoulders covered, particularly at religious sites. Always remove your shoes before entering temples: you'll know where to put them when you find a sea of shoes!
Internet and email
In the major cities and tourist centres, most cafés and hotels provide wi-fi, and smaller towns are catching up. Unfortunately, some top-end hotels still charge a hefty fee for the privilege of getting online.
Mobile phones
If you want to use your own mobile phone in Vietnam, the simplest – and cheapest – thing to do is to buy a SIM card locally (or even a phone, if your own is locked). It's best to go to stores run by the major operators – you'll find them at the major international airports (bring your passport, too).
Travellers with special needs
Few provisions are made for the disabled, and so it's important to contact airlines, hotels and tour companies as far in advance as possible to make sure they can accommodate your requirements. Getting around can be made a little easier by renting a private car or minibus with a driver; taxis are also widely available in all cities.
Travelling with children
The Vietnamese adore kids and make a huge fuss of them. The main concern will probably be hygiene, as Vietnam can be distinctly unsanitary. So avoiding spicy foods will help while their stomachs adjust. Bear in mind that healthcare facilities can remain basic outside Hanoi and Ho Chi Minh City, so make sure your travel insurance includes full medical evacuation.
There are reduced fares for children on domestic flights, trains and open-tour buses. On trains, for example, it's free for under-5s (as long as they sit on your lap) and half-price for children aged 5 to 10.
Travel safety in Vietnam
Vietnam is a relatively safe country for visitors and the Vietnamese are generally welcoming to foreign visitors. Petty crime is on the rise on a relatively small-scale and shouldn't be a problem if you take common-sense precautions: don't wear expensive jewellery, carry your passport and other important documents concealed in a money belt, and keep a close eye on your bags when travelling on public transport, particularly if they're on a luggage rack, or on top of a bus.
Also, when walking or riding in a cyclo you are vulnerable to moped-borne snatch thieves, so don't wear cameras or expensive sunglasses hanging round your neck.
Drug laws in Vietnam
Possessing or selling prohibited drugs in Vietnam is extremely unwise. Drug laws in Vietnam are strict, with fines and jail sentences are imposed for lesser offences, while the death penalty is regularly imposed for possessing, trading or smuggling larger quantities.
Are credit cards accepted widely in Vietnam?
Major credit cards are widely accepted by large shops, hotels and restaurants in Vietnam. However, they may not be accepted by smaller vendors such as small family restaurants, market stalls or in remote towns and rural areas. Make sure you carry enough cash for purchases, since credit cards aren't always an option everywhere in Vietnam.
What is ATM access like in Vietnam?
ATMs are found widely throughout Vietnam, so withdrawing cash shouldn't be problematic in most areas. Some smaller villages and rural areas may not have ATM access, so prepare for this before venturing too far from a city or major town.
Do I need to purchase travel insurance before travelling in Vietnam?
Absolutely. All passengers travelling with Intrepid are required to purchase travel insurance before the start of their trip. Your travel insurance details will be recorded by your leader on the first day of the trip. Due to the varying nature, availability and cost of health care around the world, travel insurance is very much an essential and necessary part of every journey.
What's the weather like in Vietnam?
Vietnam has an incredibly diverse tropical climate, and temperatures vary from 4°C (39°F) in Sapa in winter to humid 36°C (97°F) days in Saigon in the middle of the dry season. The monsoons bring heavy rain to the south, and a cooler winter to the north depending on when you plan to tour in Vietnam.
What are the best things to eat in Vietnam?
Traditional Vietnamese food is typified by its use of fresh herbs and vegetables and it's wide regional variance. Vietnamese food is influenced by its Chinese and Khmer neighbours and echoes of French colonisation. Some of the best things to eat in Vietnam are noodle soups (pho, bun mam, bun bo hue), bread rolls (banh mi), savoury pancakes (banh xeo) and fresh tropical fruits.
What are the best things to drink in Vietnam?
Our list of best things to drink in Vietnam includes ice coffee, fruit smoothies, fresh coconut juice straight from a freshly cracked green coconut, sugar cane juice, local beers and artisan rice wine.
Is Vietnam accessible for travellers with disabilities?
Vietnam is not the easiest of places for travelers with disabilities, despite the fact that many locals are disabled as a result of war injuries. Tactical problems include the chaotic traffic and pavements that are routinely blocked by parked motorbikes and food stalls.
That said, with some careful planning it is possible to have an accessible trip to Vietnam. Find a reliable company to make the travel arrangements and don't be afraid to double-check things with hotels and restaurants yourself.
Some budget and many mid-range and top-end hotels have lifts. Note that bathroom doorways can be very narrow; if the width of your wheelchair is more than 60cm you may struggle to get inside.
Trains are not really geared for travelers with wheelchairs, but open tour buses are doable. If you can afford to rent a private vehicle with a driver, almost anywhere becomes instantly accessible. As long as you are open to how you get in and out of a boat or up some stairs, anything is possible, as the Vietnamese are always willing to help.
The hazards for blind travelers in Vietnam are acute, with traffic coming at you from all directions. Just getting across the road in cities such as Hanoi and HCMC is tough for everyone, so you'll definitely need a sighted companion!
Is Vietnam a LGBTQI-friendly destination?
The LGBQTI community is gradually gaining recognition in Vietnam, with gay pride parades becoming a regular occurrence and a lift on same-sex marriage bans in 2015. With that said, Vietnam is stil a conservative culture and many still hide their sexuality from their families. Ho CHi Minh City and Hanoi have some gay-friendly bars and events. It is generally recommended that both gay and straight couples resist showing public displays of affection.
Fun facts
Read the basic info and also some fun facts about Vietnam!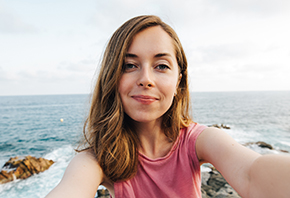 Loan Tran
Travel Expert
Traveling and having personally touched experiences of luxurious services; exploring new, attractive and unique products at each destination is my great passion during the last two decades of working in traveling industry. For me, traveling is all about memories and experiences.